Football Pundit Andy Gray To Feature In New iOS Title: Fluid Football
I think I've seen/heard football pundit Andy Gray before, and now he, along with fellow pundit Richard Keys will feature in an upcoming tactical football game for the iOS. Titled Fluid Football and made by AppyNation and Gray Cooper Media, the game will put real-time tactical decision making right at their finger tips. Read the rest of the PR below for more details: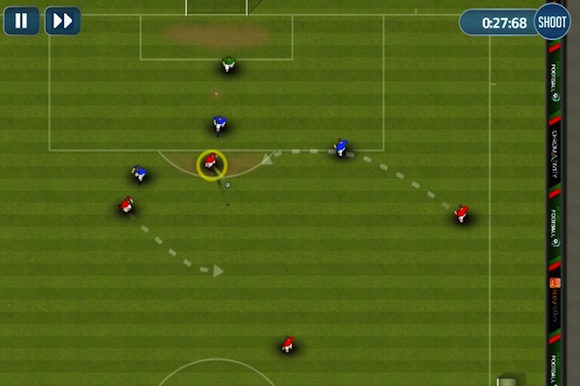 Direct your whole team's actions by simply drawing runs and passes. Use real world tactics to score in a series of challenging set piece scenarios. Fluid Football features fully voiced commentary and tactical insights from the Sony Award-winning commentary team of Andy Gray and Richard Keys.
"I'm thrilled to have helped create a game that explores the tactical aspect of football, in a fast and exciting manner," said Gray, Director, Gray Cooper Media. "Fans might have seen football apps before, but nothing like this."
Simon Prytherch, the CEO of developer Chromativity, has a track record of making innovative football games, with console hits such as LMA Manager and Club Football under his belt. Simon says "With Andy Gray's renowned, analytical insight, we designed Fluid Football for a touch screen with deep tactical game play. We wanted it to also have intuitive control with quick levels you can drop in to any time, but that will keep you coming back until you've mastered them."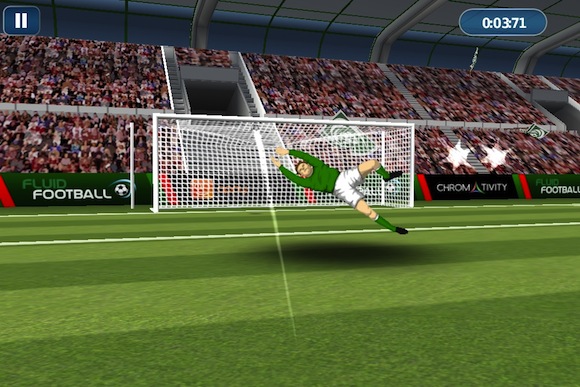 Each Fluid Football level recreates the pivotal moment of a match – throw-ins, penalties and corner kicks that set the stage for sensational goals. You have complete tactical freedom – string together passes, outpace defenders, set up pinpoint crosses – if you can do it on the field you can do it in Fluid Football.
Once you've out-maneuvered the defence, you'll switch to the 3D 'player's eye' view and swipe to take the decisive shot on goal. Fluid Football will be released as a Universal App (supporting iPhone, iPod Touch and iPad devices) in late June 2012.
Powered by

Sidelines
Previous Post Iron Man Mode's Gaming Marathon For Child's Play Charity
Next Post Bounty Racer Brings Mario Kart Experience to iOS Devices This Summer