Hothead Games Releases Zombie Ace (iOS) For Free!
Did you know that May is actually Zombie Awareness Month? Apparently it is, and if you spot someone walking around with a grey ribbon (as opposed to the pink ribbon cancer awareness fellas), they'll probably try to propagate awareness about zombies, and would probably fancy a bite or two on you (kidding).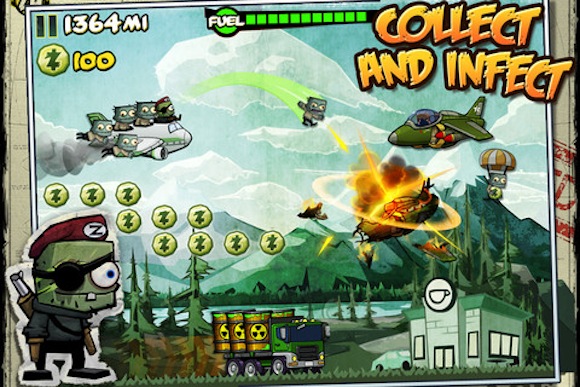 In conjunction with Z.A.M,the folks at Hothead Games are releasing their latest iOS title for FREE, and you got it, it has something to do with ZOMBIES! Titled Zombie Ace, players join the undead air force and fly from Seattle to New York across the United States of America to infect 14 different US cities with the zombie apocalypse.
As a Zombie Ace pilot, you will control planes full of zombies, landing in places like San Francisco, Las Vegas and Miami, leaving chaos and destruction in your jet stream. In flight entertainment will see you battle jet fighters, tanks, giant killer robots, and even the odd Sasquatch in the quest to free America from its living shackles.
The game is now available on the iTunes App Store, do check it out: https://itunes.apple.com/us/app/zombie-ace/id467518392?mt=8
Powered by

Sidelines
Previous Post GAMEVIL Launches Finger Swiping Game Sakura Slash (iOS) to App Store
Next Post Third Time's the Charm