GAMEVIL Launches Finger Swiping Game Sakura Slash (iOS) to App Store
Talk about timing, one day after writing about a huge update coming in for an equally huge fruit-slashing game (the update should be out by now), GAMEVIL comes along and releases a new slicing game, Sakura Slash ….for FREE! But that's cool, it could only mean more fun games to review! Read on for the press release: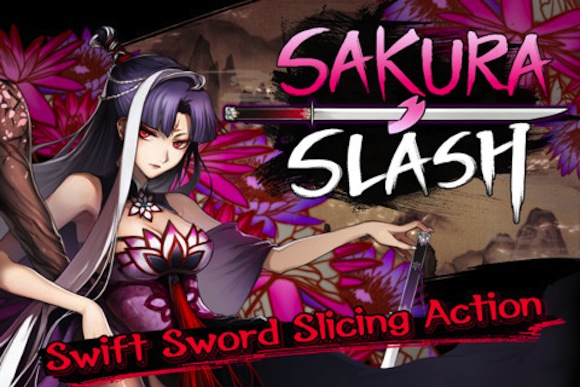 Leading mobile games publisher and developer, GAMEVIL® has announced the release of their new game Sakura Slash to App Store today. Sakura Slash is published in collaboration with KOCCA and is developed by DS Soft and iQubi. With more than 40 games lined up to be released this year, Sakura Slash is yet another title to be added to the library of games GAMEVIL has published outside of their usual RPG/Adventure genre.
In Sakura Slash, users use their quick reflexes to swipe at flying demons with their sword. The game requires users to react quickly before the demons vanish from the screen, which will cause the players to lose HP. The faster one destroys the demons, the higher the sword skill. Sword skills will enable special moves based on the sword a user has equipped. Also, by collecting spirit orbs that float across the screen, users can upgrade their skills, swords and brushes.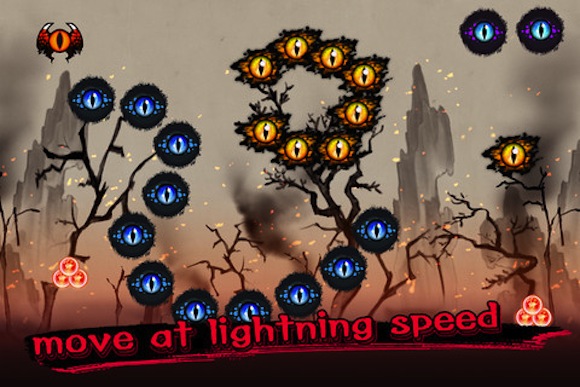 There are no levels in Sakura Slash but a streamline of continual gameplay as players aspire for the highest score. "Sakura Slash is an interesting game with ink water painting elements that provide a spin to a seemingly simple swipe and slash game," stated Kyu C. Lee VP and Head of GAMEVIL USA, Inc. "Publishing a wide variety of games as allowed us to discover new and upcoming developers such as the creators of Sakura Slash."
Sakura Slash is now FREE on the App Store: https://itunes.apple.com/app/sakura-slash/id521847901?ls=1&mt=8
Powered by

Sidelines
Previous Post SRRN Games Has Kickstarter For New PC/Mac Tower Defense Game: Always Outnumbered