Undead Attack Pinball HD (iPad) Review – Interesting Mash Up
Pinball and Tower Defense are two of my favourite genres, but what happens when you take the two and combine them into an unlikely mash-up? You'll get Undead Attack Pinball HD for the iPad, and I must add… with mixed results. The game's premise is pretty simple, players get to play on 3 different pinball boards, all of which feature hordes of undead making their way to the gates (basically the area after the bottom flippers).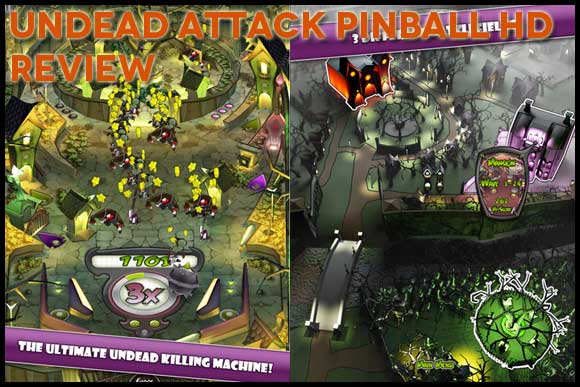 So guess what is your first and only defense against these horrors? It's the pinball of course, but guess what, the pinball can be anywhere on the board, stuck between bouncing against bumpers and stuff like that, just like what would happen in any other, sensible, pinball games. It gets a little frustrating to see the horde come to the gates unmolested and it's pretty easy to hit the game over screen.
While being unnecessary merciless through no fault from the player, the game actually features really nice 3D graphics, making it a visual, if not frustrating (gameplay wise) treat. You'll need to be awfully lucky in this game but if you are a pinball fan, you might want to check out this unique mash-up of a game.
Nine Over Ten 9/10 rates Undead Attack Pinball HD at a 3.5 out of 5. The game is available for free on the iTunes App Store. Check it out over here: https://itunes.apple.com/us/app/undead-attack-pinball-hd-by/id462024290?mt=8
Powered by

Sidelines
Previous Post Blindside (iOS) Offers Up Something for Both Sighted and Visually Impaired Players
Next Post Capcom Celebrates Legendary Franchise With Limited Edition Street Fighter 25th Anniversary Collector's Set