DmC Devil May Cry Coming January 2013, New Character Revealed
DmC Devil May Cry will be released for the PlayStation 3 and the Xbox 360 on January 2013 along with a PC version of the game somewhere later in the same year. This new installment in this popular gaming franchise is developed by Cambridge-based developer Ninja Theory, working in collaboration with Capcom.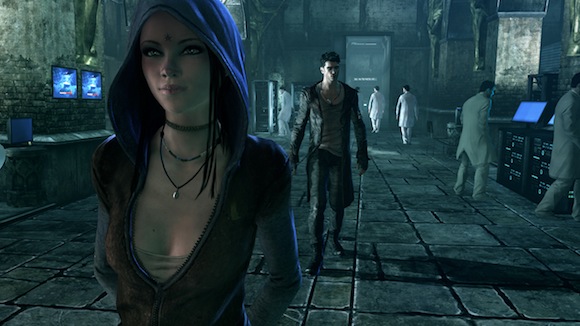 This game will detail protagonist Dante's early years set against a familiar contemporary backdrop and at the same time, introducing a new character to the series, Kat. Here's a bit of her background:
Kat is a former runaway that joined The Order very early in her life. She is a medium and a gifted psychic who can see into Limbo, the demon realm, but not directly interact with it in the way that Dante does. She is the right hand girl to the Leader of The Order and devotes her life to him, often putting herself in grave danger to gather intelligence from Limbo.

There is a sweet innocence about Kat's world view and logic, but when it comes to her specialist subject, the demon realm, she is an undoubted expert. Kat is The Order's 'eyes and ears' and is tasked with guiding Dante on his mission through Limbo.
While retaining the stylish action, fluid combat and self-assured protagonist that have defined the iconic series, DmC Devil May Cry injects a more brutal and visceral edge to the franchise.
DmC Devil May Cry will be fully localized with voice talent in English, French, German, Spanish and Italian and in addition, Polish, Dutch, Russian, and Brazilian Portuguese languages will be supported with localized text. DmC Devil May Cry will be one of Capcom's featured titles at its E3 booth (#1047 South Hall)
Powered by

Sidelines
Previous Post This Week in Comics: Nightwing #9, Avengers vs X-Men #4
Next Post Halfbrick Celebrates Fruit Ninja's Two Year Anniversary With Massive Free Update