Line Gunner (iPhone) Review: Fast, Jumpy Action
If you take a look at any of those South Korean professional StarCraft players and you'll find that they have really fast reflexes. And I probably should have realised this earlier but what do you expect from an iOS arcade game from a Korean developer? One that would require a lot of fast reflexes from the player of course!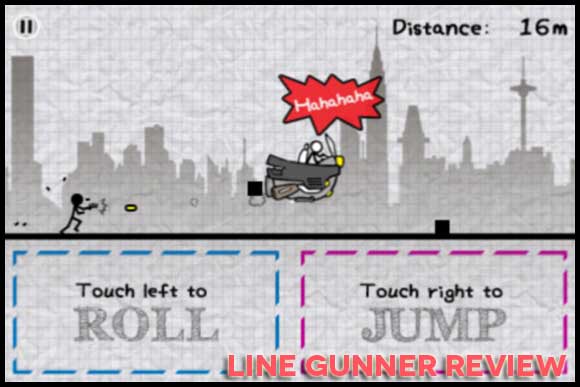 Line Gunner for the iPhone is one of those endless running games, and here you control a stick man jumping and rolling across obstacles which is pretty easy…there are only two buttons for you to care about. Boss characters appear from time to time and you'll need to make use of your stick man's agility (and your reflexes) to avoid their weapons.
This game can be really tough and while I've only managed to get as far as over 500 metres (in the first level), there are scores on the Game Centre leaderboard that are in 5 digits! Those must be posted up by some really skilled players (just goes to show that hitting 30 plays havoc on your reflexes).
Nine Over Ten 9/10 rates Line Gunner at a 4 out of 5. Check it out on the iTunes App Store (it's selling for 99 cents): https://itunes.apple.com/us/app/line-gunner/id517965964?mt=8. A review code was provided to Nine Over Ten 9/10 for the purpose of this review.
Powered by

Sidelines
Previous Post Google Celebrates Keith Haring's Birthday With Doodle