Speed Racer: The Beginning (iPhone) Game Review: Utter Disappointment
When it comes to Speed Racer, you would probably think that the brand would be best served being in the racing genre of video games. Already we have pretty decent mobile title in the form of Speed Racer: The Video Game for the Nintendo DS which was well received back in 2008 (check out my review from way back then).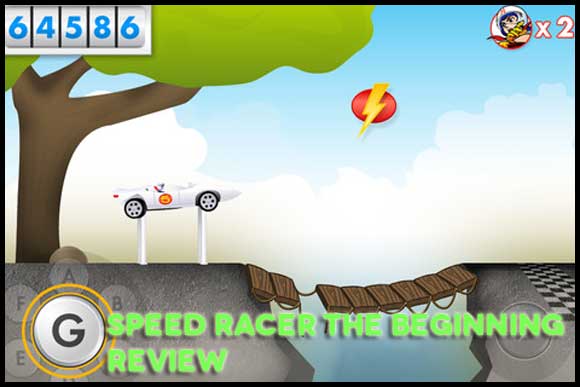 Rather than build on the goodwill obtained from gamers through that game, what we have here 2012 is Speed Racer: The Beginning, a 2D PLATFORMER for iOS devices. Yup, we are talking about a platform that should pack more hardware firepower than the venerable DS and yet the best that the folks at SGI and Playlithium can come up with is a lame platformer.
You'd be scratching your head on how would gameplay be like, but let me put this to you, take any 2D platformer (wait, that may be doing a disservice to other games), and replace whichever main character with that of the Mach 5 (Speed Racer's car). The Mach 5 will go jumping around avoiding obstacles and other cars, grabbing power-ups and arriving in the finish line in one piece.
Well, I've just got one word to describe the entire experience: URGH. Nothing spells abuse of a brand than this and it's just so disappointing to see such a game tarnishing the brand. I should have known better than to carry the press releases promoting the game prior to the release, and having finally played the game, I would just say AVOID IT. Let's not give any incentive for publishers and developers alike who abuse IPs like Speed Racer.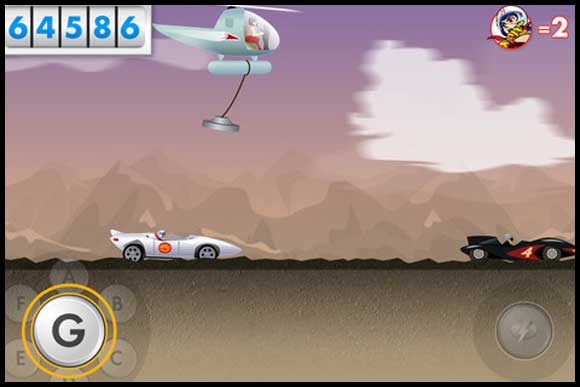 Nine Over Ten 9/10 rates Speed Racer: The Beginning at a 2 out of 5. It's not even a decent platformer in the first place. For a way better game all round (and a 2D racing game at that) for the same price, check out Retro Racing: https://www.nineoverten.com/2012/04/08/retro-racing-ios-game-review-2d-racing-doesnt-get-any-better-than-this/
A review code was provided to Nine Over Ten 9/10 for the purpose of this review
Powered by

Sidelines
Previous Post 20 Semi-Finalists Duke It Out in Pong Indie Developer Challenge
Next Post The King of Fighters-i 2012 Released For iOS Devices