20 Semi-Finalists Duke It Out in Pong Indie Developer Challenge
Being a supporter of indie video game developers, it pleases me to mention that 20 indie developers have made it to the semifinals of the Pong Indie Developer Challenge. Ultimately they'll be aiming to release an iOS title under the Pong brand. The 20 semi-finalists, chosen from a total of 87 submissions, will now work to deliver a game build and compete to become contest finalists, earning Atari's publishing support, upfront cash prizes and a position on Atari's Developer Spotlight.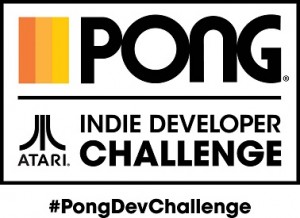 To view the qualifying semi-finalists, please visit https://atari.com/pongdeveloperchallenge/.
In the next round, semi-finalists will use their initial game design to prepare and submit a playable build on or before June 5, 2012. Based on time with the game builds, the judging panel will consult and select up to 10 finalists to receive three-year revenue-share publishing agreements and cash prizes based on their final ranking: first place will receive $50,000, second place will earn $37,500, third place will net $15,000, and up to seven additional runner-ups will take home $5,000 each.
Additionally, finalists will be featured on Atari's Developer Spotlight, an online portal with information on the developers and their contest efforts. For more details, check out this site: https://www.atari.com/pongdeveloperchallenge
Powered by

Sidelines
Previous Post Bloop Promises Retro 8-Bit Multiplayer Fun on the iPad
Next Post Speed Racer: The Beginning (iPhone) Game Review: Utter Disappointment