Avengers Movie Review: Totally Awesome!
I managed to catch the late evening screening of The Avengers with my wife just now, and I must say, being a comic book fan boy for as long as I can remember, it was an awesome experience. I'm glad that I am part of history, that the Avengers made the leap to the silver screen in my lifetime in stunning fashion.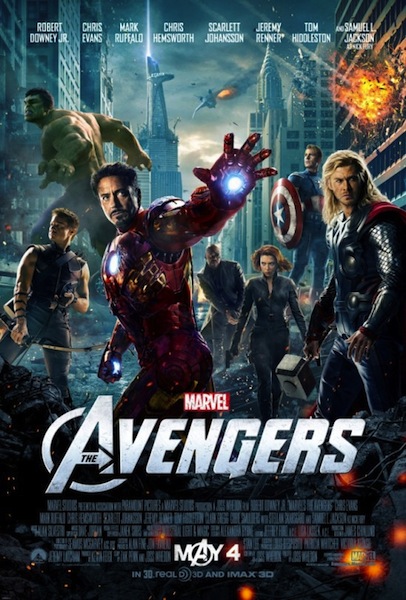 The movie features familiar heroes, whose roles have been gestating in their own movies, or have been a part of those movies, namely Iron Man (Robert Downey Jr), Captain America (Chris Evans), The Hulk (Mark Ruffalo), Thor (Chris Hemsworth), Black Widow (Scarlett Johansson), Hawkeye (Jeremy Renner) and not forgetting Nick Fury (Samuel L. Jackson).
The character interplay was very well done, with director and co-writer Joss Whedon doing an excellent job in bringing out each individual character and I must say, the actors in this ensemble cast are in top form. While the genesis of most of the main characters have been put out of the way thanks to their individual movies, The Avengers focuses on a common threat that brings the team together, and it takes the death of a fan-favourite character to get the team to gel.
No more spoilers here. Most people would find the start of the movie to be a little slow, but trust me, this builds up to a crescendo towards the end, and it's a overall very satisfying romp. There were so many "moments" that comic book fans and non-fans would appreciate and talk over at the end of the show.
Notable standouts are Mark Ruffalo's rendition of Bruce Banner/The Hulk…the character has finally come good in his third trip to the movies, as well as Robert Downey Jr's Tony Stark/Iron Man…he never gets old in this role.
Nine Over Ten 9/10 rates The Avengers at a 5/5. What are you waiting for, get queuing or get online to get your cinema tickets for the next showing. This one will go down in history as one of the best superhero movies out there, second only to The Dark Knight, IMHO.
Powered by

Sidelines
Previous Post Scarface Makes iOS Debut in New Game
Next Post Girlfriend's A Bomb (iPhone) Game Review