Indie Game Developer Interview: Jamie Woodhouse (Retro Racing)
Retro Racing (read the review here) is one of the best games to come out on the iPhone in 2012, and it's a pleasure to have who else but the developer Jamie Woodhouse featured on this week's Indie Developer Interview segment. The guy likes to keep things short and sweet (and manages to sound not unlike Steve Jobs in his reply to the last question) so without further ado: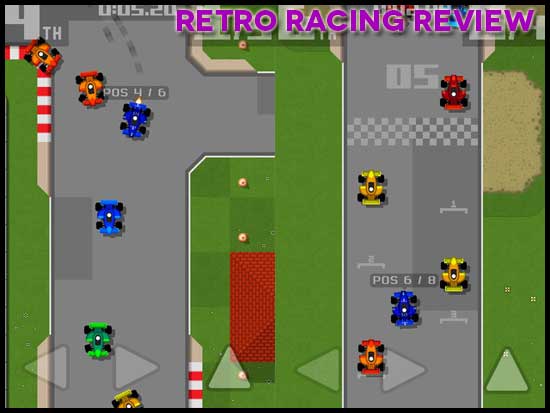 Nine Over Ten 9/10: Tell us more about yourselves and how you started developing mobile games?
Jamie Woodhouse: I had to be persuaded to move from desktop to mobile; glad I did though.
9/10: What was the idea behind Retro Racing?
JW: It's loosely based on Nitro. More of a race track feel to it though; the idea is to go fast, and have fun doing so!
9/10: How has the response been to Retro Racing on the iTunes App Store? Could you describe the process of marketing your games?
JW: Response has been overly positive. It's always good to get good feedback from fans. I do very little in terms of marketing. For Retro Racing, I just notified my existing mailing list, and a few contacts in the gaming press. Had to set up a website too; I guess that could be classed as marketing.
9/10: Most developers would have just given up after experiencing what happened to you when Retro Racing was pulled from the App Store, how did you manage?
JW: It was hard. The whole experience has taught me a whole bunch of stuff. Ultimately, I believe everything that happens to you in life, has some silver lining, somewhere; the real question is, can you be bothered to look for it?
Editor's note: Thankfully the app was pulled due to a technicality and was reinstated, read about it: https://www.mrqwak.com/2012/03/save-retro-racing-day/
9/10: Any words for aspiring game developers out there?
JW: Yeah, don't listen to me. Trust yourself.
Powered by

Sidelines
Previous Post MARVEL VS. CAPCOM 2 Released for iPhone & iPod touch
Next Post Scarface Makes iOS Debut in New Game