This Week In Comics: Avengers vs X-Men #2, Uncanny X-Force #24, Batman #8, Justice League #8
Lets see, issue two of The Manhattan Projects is out, and this new series based during WWII from Image Comics is pretty cool and asks this question: What happens when Oppenheimer was replaced by his sociopath evil twin. Plenty of intrigue there.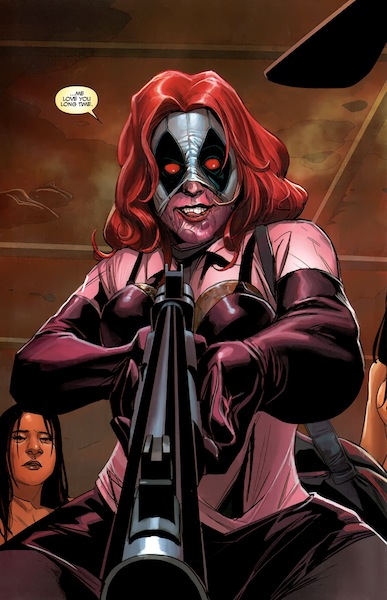 The latest issue of Uncanny X-Force (#24) sees less of Otherworld (and the horrific art from the previous issues), and more crazy shenanigans featuring Deadpool, Wolverine and the AoA versions of Bobby Drake and Nightcrawler. We also get to see Fantomex and Psylocke starting something..
Avengers vs X-Men #2 is also out this week, as a full on brawl shapes up between the two sides and the Hellicarrier becomes a notable casualty. LOL. Oh yeah, and the Phoenix Force is coming as well. In the Invincible Iron Man #515, Rhodey takes a beating but Team Stark does a little bit of sleigh of hand as the combined forces of The Mandarin, Hammer and Stane seemingly land Stark Resilient on its ass.
That pretty much wraps the Marvel side of things for us this week, on the DC front, I'm not too sure about the new logo…it looks like a half-peeled apple. Anyways, onto more serious stuff. Wayne Manor gets attack by a whole bunch of Talons in Batman #8 and it looks like the Court of the Owls are pulling out all the stops in making Gotham theirs.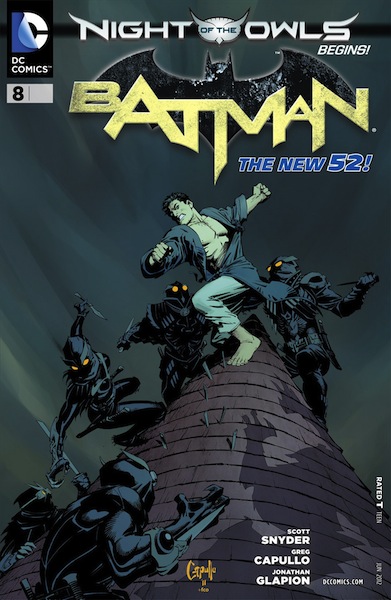 Justice League #8 deals primarily with Green Arrow and his efforts to gain membership in the league, but one panel serves up a spoiler for Batman's Night of the Owls storyline…he survives the Talons' onslaught just fine (but then again he is BATMAN, so what do you expect?).
The Green Lanterns are busy burying the Sinestro Corps' Yellow Lantern Battery on Oa in Green Lantern Corps #8 with Guy Gardner taking issue with it (and surprisingly the Guardians agree with him and are giving him a promotion). John Stewart on the other hand is not so lucky as the Alpha Lanterns are out to arrest him.
Powered by

Sidelines
Previous Post Tiesto Gets On Tap Tap Revenge For Sneak Peak On Club Life: Volume Two Miami!