Quantum Legacy (iOS) Review: Amazing 3D Space Shooter Available For Free!
If you have not checked out Quantum Legacy on your iPhone or iPad, you really should. This 3D space shooter features awesome looking graphics and the gameplay mechanics manages to give a little bit of the free-roaming feel you get from shooters on the PC/consoles while at the same time is actually completely linear. Talk about sleigh-of-hand..but in a good way.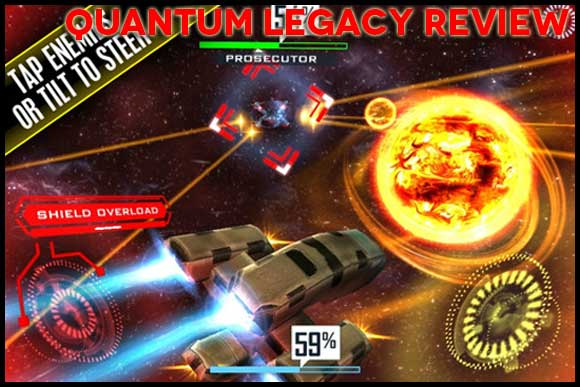 Battles fold out as encounters in space, often with your ship zooming off to one confined hot zone to the other. Players control the ship by tilting the phone and the two other controls allow users to alternate between firing missiles and activating their shields. This leads to some interesting duels with the enemy A.I controlled ships.
In order to get a leg up on these foes and the bosses at the end of each level, players get to upgrade their ships RPG style, unlocking new shields and weapons.
The highly polished production values shown in Quantum Legacy belies the fact that the game was made by a group of 3 people. Amazing looking 3D graphics aside, the game features FULL voice acting and over 40 minutes of original music. It's amazing what happens when you get a group of dedicated folks working together, and you know what's even crazier, the game is up on the App Store for free, without ads!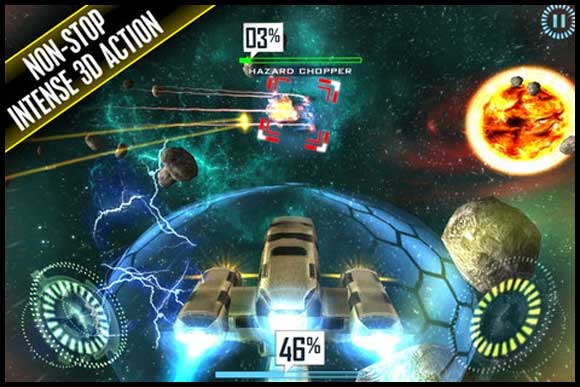 You can opt-in to support the developers by doing a USD 0.99 in-app purchase. But before you do anything, you should seriously check out Quantum Legacy on the iTunes App Store: https://itunes.apple.com/us/app/quantum-legacy/id492601164?ls=1&mt=8. Nine Over Ten 9/10 rates the game at a 4.5 out of 5. HIGHLY RECOMMENDED.
Powered by

Sidelines
Previous Post Former HalfBrick Developer Forms Own Indie Games Studio
Next Post Tiesto Gets On Tap Tap Revenge For Sneak Peak On Club Life: Volume Two Miami!