Fibble (iOS) Review: Crytek's First iOS Title Impresses
Crytek's mobile debut in the form of the physics-based puzzle game Fibble does the predominantly PC/console games developer justice by providing iOS users with a pretty looking and fun-to-play game. Just one look from the graphics is enough to tell anyone there was quite a bit invested in the 3D graphics and to my surprise the game runs smoothly on an iPhone 3GS (just remember to clear the rest of your apps from the background)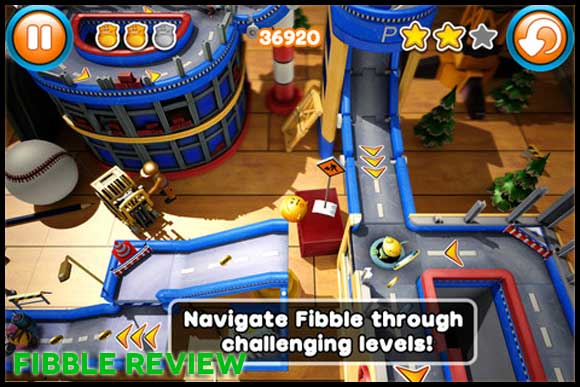 According to the developers, the graphics are indeed powered by their console/pc-based CryEngine graphics engine, and that's similar to the approach Unreal is taking with its own Unreal Engine 3 which powers the likes of Infinity Blade and Infinity Blade II.
The objective of the gameplay would be to help the alien Fibble collect stuff through multiple levels in a household. Players launch Fibble through a linear path and with the help of Fibble's alien friends, they'll need him to collect coins and reach the end of each level. Thinks of the game as something like a linear version of pinball and you're half way there.
The only problem I have with the game is that the controls are not really clear when it comes to some of Fibble's supporting cast. Triggering Byte to flip Fibble into the air can be a real hassle at times and I wonder why Crytek didn't just simplify the whole sequence.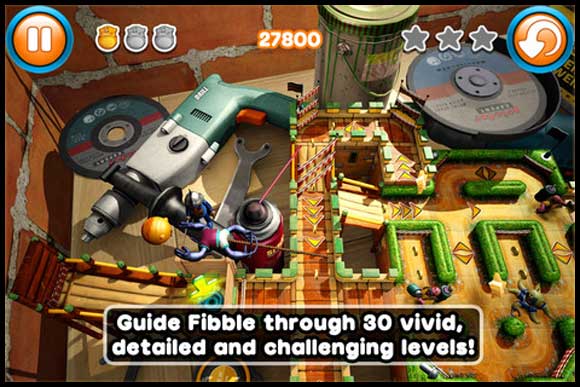 In any case, this is a minor niggle in an overall quality title, and a first time one at that in the iOS space from the Crytek guys. Nine Over Ten 9/10 rates Fibble at a 4 out of 5. HIGHLY RECOMMENDED. The game is available on the iTunes App Store for USD 1.99: https://itunes.apple.com/us/app/fibble/id495883186?mt=8
A review code was provided to Nine Over Ten 9/10 for the purpose of this review.
Powered by

Sidelines
Previous Post Who's Your Caddy Debuts On iTunes App Store for All Golfers Out There
Next Post Urgh..It's Unique App, No Analogs in AppStore…Oh Really?