GAMEVIL's New Party Play Action RPG ADVENA Storms Google Play
The folks at GAMEVIL sure love their RPGs and here's yet another one of theirs hitting Google Play, titled ADVENA. ADVENA features an innovative Party Play system, allowing control of not just one hero on-screen but a raid team of three. Players can switch between any of them on-the-fly for exciting and dynamic shifts in combat style.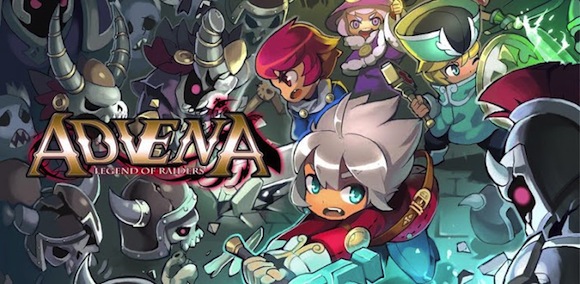 The choices are endless as the five classes of melee and ranged fighters, casters and healers each have 18 skills to master and a total of over 590 costume and armor items. PVP (Player versus Player) fight clubs will award special titles, and PVE (Player versus Environment) arenas pit teams against waves of monsters to defeat and level up together.
Other users' characters can be hired onto your team in the Mercenary system, and an intelligent AI allows players to direct the hired help to heal, defend or coordinate a teamstrike with customizable controls.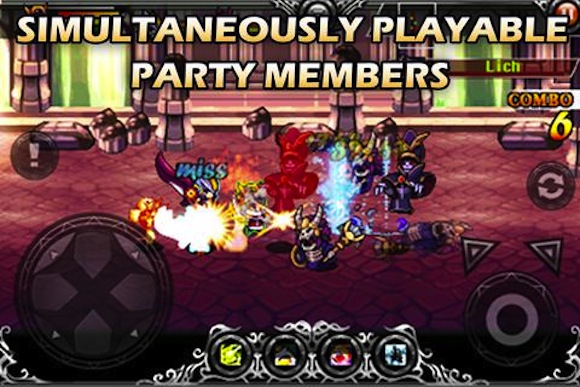 Spanning over 200 stages brought to life in vibrant anime graphics, ADVENA unfolds as the Nabe and Tems Alliance are at full-scale war. A stranger to this land, Urus, learns that prophecy foretold he is the savior to turn the tide of battle. Now a wanted man for that very reason, he befriends fellow fighters Tenos, Paz and more as they seek answers to their changing fates.
"By utilizing a party play system, ADVENA gives mobile gaming a fresh look at RPGs," said Kyu Lee, VP and Head of GAMEVIL USA, Inc. "We're excited to see gamers play through the deep rewarding challenges of ADVENA." ADVENA is now available for FREE on Google Play at: https://market.android.com/details?id=com.gamevil.advena.global.
Powered by

Sidelines
Previous Post Going Monk-ish in Diablo III Beta (Mac) Post Patch 16