Jump On Board: Froggies (iOS) Board Puzzler Now On The iTunes App Store
Talented indie developer Ondrej Sedlacek has a new iOS game out on the iTunes App Store titled Froggies. This complex and colourful looking game features over 100 levels of challenging puzzle based gameplay and hours of replay value. Set against a colourful cartoon backdrop with retina display quality graphics, and featuring a quintet of charming frogs, you must rescue the princess by jumping over the other frogs on the board.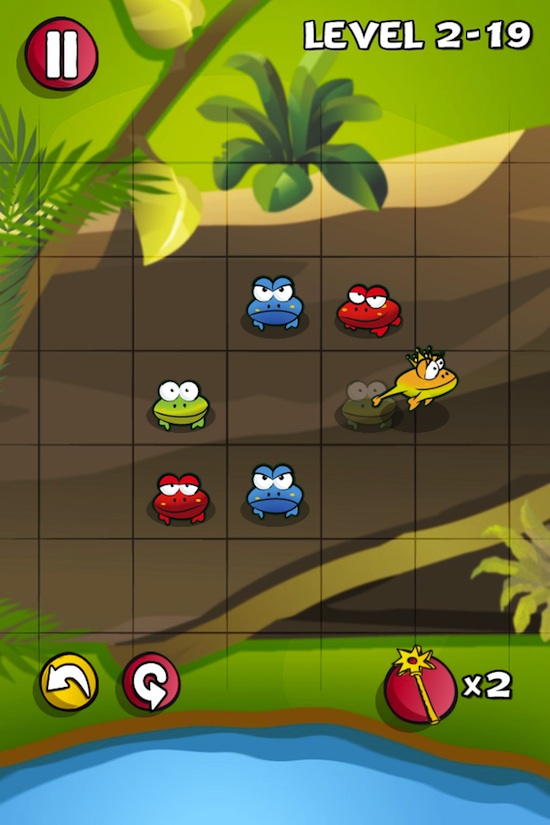 Taking inspiration from the classic puzzle game peg solitaire, Froggies adds a new dimension to the board game genre by featuring five different coloured types of frog, each with their own unique personalities and movements, which demands a new strategy with each encounter. Froggies differentiates itself by encouraging the player to solve levels through creating patterns to clear the board rather than tilting and dexterity.
Froggies is carefully balanced to appeal to the casual and fanatical gamer, with a subtle difficulty curve. And in fairy tale tradition, help is on hand in the form of a magic wand for moments when you are in need of inspiration. The first 20 levels are free with the option to indulge in a further cerebral workout of boards and cute frogs – culminating in 100 levels in total – all for the princely sum of £1.49 / €1.59 / $1.99. Check it out over here: https://itunes.apple.com/us/app/froggies/id473501004?mt=8
Powered by

Sidelines
Previous Post The Dark Side of the iTunes App Store
Next Post Crytek Releases Fibble Free (iOS) Just In Time For Easter