iOS Gamers Are Smarter Than The Rest?
This is a little tongue-in-cheek. According to indie developer Yo Ambulante, the data stored in the global leaderboard for their multiplatform game, Traffic Wonder, has yielded unique insight into the collective skills of the various touchscreen device owners – and can confirm once and for all that iOS owners are the smartest of the bunch.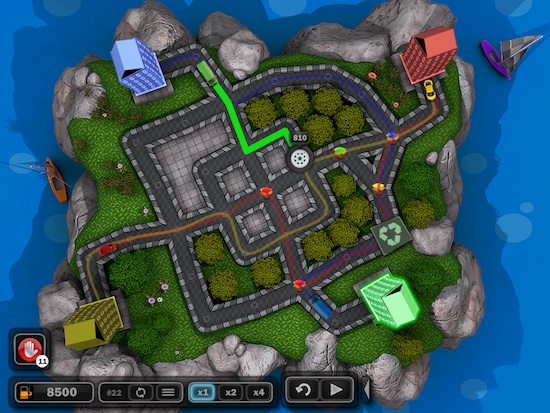 In its first two weeks of launch, just under 12,000 players from 108 countries have submitted scores and statistics to the global leaderboards.  Out of the top 20 players worldwide, nine have been playing Traffic Wonder on an iOS device, whilst seven BlackBerry PlayBook owners occupy the top 20 – and just three on Android. The last entry into the top 20 is playing on home computer.
The game tasks players with guiding coloured vehicles into their respective garages – without crashing or running out of fuel. "The first 14 days have been really fascinating," says Alex Nino, developer, Yo Ambulante. "Given the smaller market for BlackBerry PlayBook when compared to iOS and Android devices, they are doing very well for themselves. "
An astonishing 437,476 crashes were registered in those 14 days, and only 22 players worldwide have managed to complete all 60 levels. In total, 8,933,744,736 in-game metres have been driving – with the game's environmentally conscious players managing to save a total of 61,776,264 in-game litres of fuel.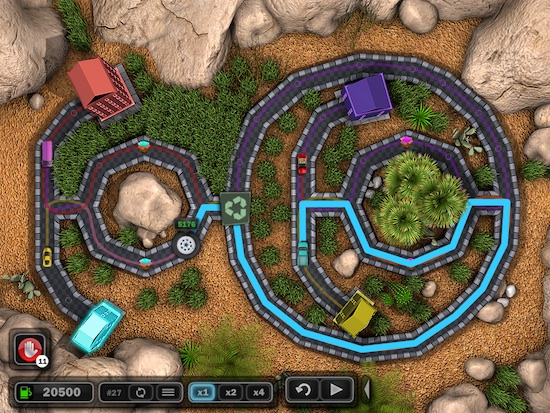 "The game introduces environmental considerations when it comes to saving fuel," continues Alex. "Factors such as slowing down for tight corners, or taking the least direct route will affect the total score.  We hope that these subtle gameplay features help educate our players that fuel is a valuable commodity."
Download Traffic Wonder now from iTunes: https://itunes.apple.com/gb/app/trafficwonder-hd/id489923030?mt=8, Google Play:https://play.google.com/store/apps/details?id=air.com.yoambulante.TrafficWonder&feature=search_result#?t=W251bGwsMSwxLDEsImFpci5jb20ueW9hbWJ1bGFudGUuVHJhZmZpY1dvbmRlciJd and BlackBerry AppWorld and Kindle Fire stores
Powered by

Sidelines
Previous Post A Clockwork Brain (iOS) Game Review: Brain Age on Steroids
Next Post Diablo III (Beta) First Impressions