1-bit Ninja (iOS) Update Brings New Levels and More
The folks at kode80 LLC has just announced the release of 1-bit Ninja 1.2, a significant update to its award winning iOS 2D/3D platformer. This update brings a new world with new levels, a custom checkpoint feature and more. Introducing a whole new world, update 1.2 is the first collection of new levels to be added to 1-bit Ninja since it's release in 2011. World 5 continues right from where world 4 left off and will challenge players with even more tight jumps and hair-raising enemy setups.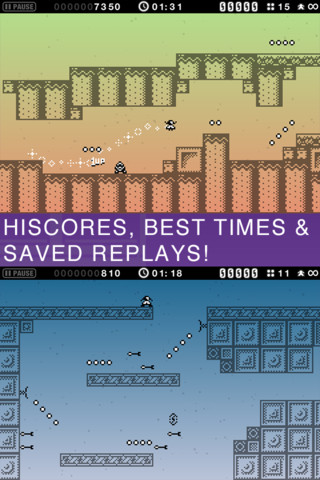 With the new custom checkpoint feature players have the option of avoiding being sent back to the beginning of the current level upon death. Perfect for practicing tricky sections, custom checkpoints give the more casual player a helping hand in beating some of 1-bit Ninja's more challenging levels. To avoid cheating, high scores and best times are not submitted to Game Center if custom checkpoints were used to achieve them.
1-bit Ninja brings nostalgia up to date with it's 3D slant on the classic 2D gameplay. Secrets are hidden behind the 3D perspective that require the player to explore beyond 2D and with 5 worlds, 25 levels and over 125 challenges there's a lot to explore. The game is available on the iTunes App Store for USD 1.99, check it out over here: https://itunes.apple.com/app/1-bit-ninja/id427083185
Powered by

Sidelines
Previous Post Out Zone Reloaded – Retro Run and Gun Shooter Released For iOS
Next Post Capcom Digital Collection (Xbox 360) Released Featuring Xbox Live Hits