Pocket God Comics #14 Out on March 14th!
Pocket God fans out there, listen up :). Pocket God Comics #14 is set to be out on March 14th for the iPhone, iPad and iPod touch thanks to Ape Entertainment and Bolt Creative. In "Para-Abnormal Activity," the last issue before a new story arc begins, the two-tribes crash into a mysterious island while trying to get home from their previous adventure.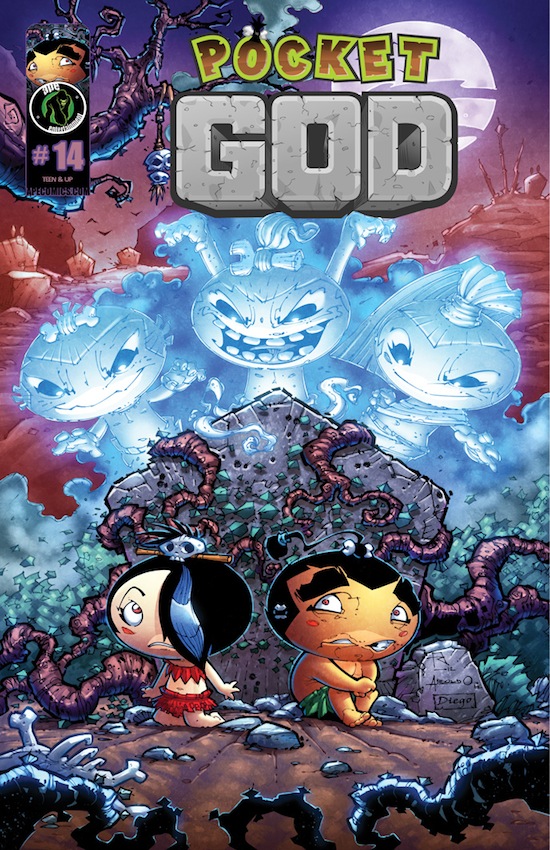 Straight from the spooky aisles of ghostliness and with the girls unable to regenerate, this may not be the best time to hang out on a haunted island. Yep… ghosts, a mystery, and a dubious murder make this an ooky-spooky, extra-kooky issue of Pocket God.
The Pocket God Comics App is available for $.99 USD from the App Store on iPad, iPhone and iPod touch or at https://itunes.apple.com/us/app/pocket-god-comics/id380752345?mt=8.
Powered by

Sidelines
Previous Post Want To Win Big Nate's Latest Book? Grab The iOS App And We'll Tell You How!
Next Post Star Wars: The Old Republic – Now Showing At Tesco