Upcoming Android Shmup ErnCon Out on Beta, Participate Now!
Solo game developers are pretty cool in my books, often than not they are in pursuit of a singular vision. One-man studio, Woo Games has just released the beta version of a brand new space shooter for Android phones, titled ErnCon. ErnCon is a top-down – and very intense — multiplayer shooter for eight simultaneous players over Wi-Fi, 3G and 4G.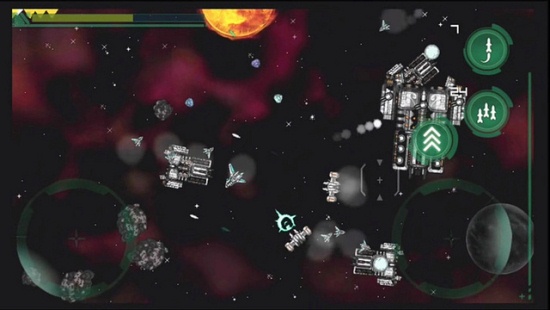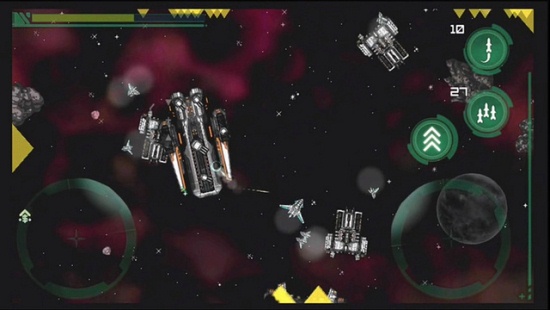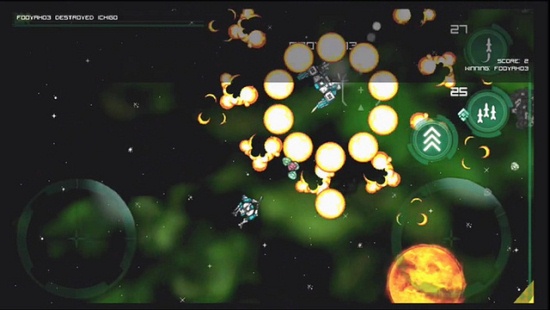 Space aces can choose between fighters or robots (three of each) and more than 15 weapons, including Homing Missiles, Seeking Mines, Rail Guns, Attack Drones and more. Judging by the screenshots, it kinda looks like watching Gundam…only from a top-down perspective! To participate in the Open Beta, just head to the Android Market – it's a free download: https://market.android.com/details?id=com.amorph.erncon.
For now, the game will only be available in the U.S., Canada and Europe due to server availability. In-game purchases will also be disabled for the duration of the beta. The final product will be free-to-play. Players can purchase new levels, fighters, robots and weapons with the XP earned in-game or – for those who like to skip ahead — by spending actual money.
Stay tuned to Nine Over Ten 9/10 for more details!
Powered by

Sidelines
Previous Post Calling All Indie Game Devs: Pong Indie Developer Challenge Announced
Next Post Today's News: GAME Unable To Stock ME3, Mobile Phones Pushing Envelope & New Avengers Assemble Trailer!