Interesting Find Of The Day: Dalton – The Awesome! (iOS, Android, Symbian)
I saw a friend of mine playing this really cool game on the Nokia N8, it's one of those 2D platformers where you'll need to keep on running. Called Dalton – The Awesome!, it has this really cool-looking stickman-with-colour pencils art style that caught my eye in the first place.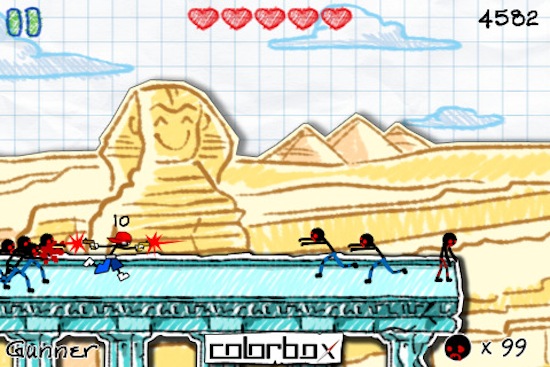 The game is available both for Android and the iPhone as well. Having seen the game on a Samsung Galaxy SII (demo-ed by the same friend), Android users are advised that the game may run like it's on steroids, in other words, crazy fast. LOL. I haven't checked out the game on the iPhone yet, have you?
If you have played the game, sound off on the comments section of the blog on whether it's a keeper or not. The game is on the iTunes App Store for 99 cents (here), free (I think so) for Android phones and free on the Nokia Store (here).
Powered by

Sidelines
Previous Post MotoSikeO (iPhone) Game Review
Next Post What Do Batman, Ayn Rand and BioShock Have in Common?