Soulcalibur V Characters Engraved On A Mountain
Sometimes, some folks have nothing better to do then to carve two fictional video game characters into a mountain. I don't know what do you guys think about this publicity stunt by Namco Bandai commemorating the launch of Soulcalibur V, but read on and sound off in the comments section.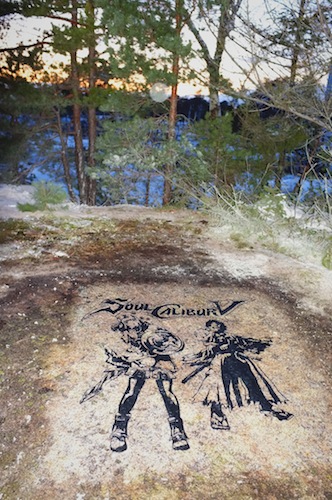 To celebrate the release of the game for PlayStation 3 and Xbox 360, Katana-wielding  Mitsurugi and sword-fighting Pyrrha have been engraved in granite on a mountain in Tanum, Sweden, where they will remain until the end of time. The game makers describe Soulcalibur V as tougher than anything that has gone before it – and have cut the two characters into the Earth to prove it.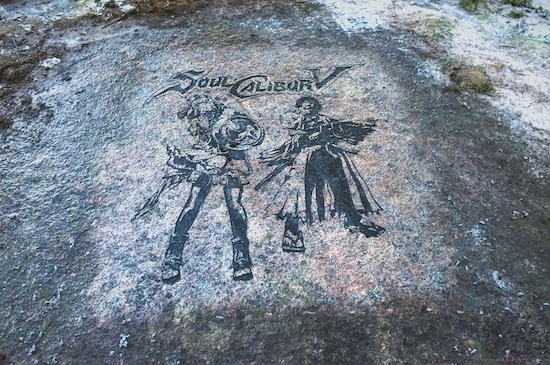 "Everyone knows the Soulcalibur characters are among the hardest fighters in gaming – so we've decided to immortalise them in granite for thousands of years" says Lee Kirton, marketing director, Namco Bandai. "These characters have only ever existed digitally, so it's brilliant to record them permanently in a format which remain visible until the end of time."
Master Stone Engraver Göran Andersson from nearby Hunnebostrand performed the engraving. He is the last remaining stone engraver on the Swedish west coast who performs engravings out in nature and has done engravings for notabilities such as movie star Ingrid Berman and the kings of Norway and Sweden.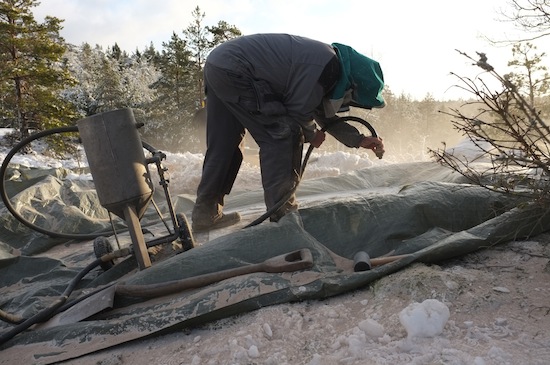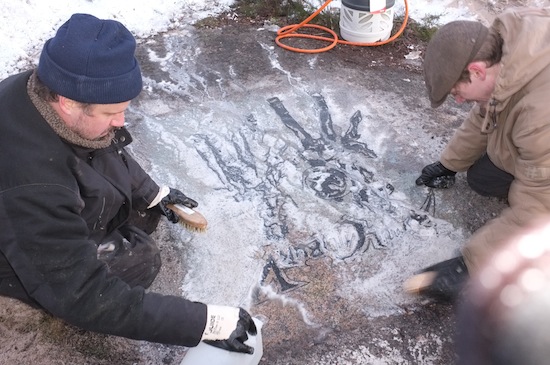 "This is the by far most complex and detailed engraving I have ever performed", Göran Andersson. "But it was very fun to do." Namco Bandai enlisted the help of SavedInStone, who have engraved the characters on their mountain close to a UNESCO World Heritage Site filled with Bronze Age stone carvings.
Soulcalibur V is available for PlayStation 3 and Xbox 360 from tomorrow.
Powered by

Sidelines
Previous Post GAMEVIL Releases Cartoon Wars On Android Market
Next Post Ghost Trick: Phantom Detective Now Available For iOS Devices