Dark Incursion (iPhone) Supports Joypad and iCade, Price Drops to USD 0.99
Canadian indie game developer, Big Blue Bubble Inc. is excited to announce the newest version of the epic side-scroller, Dark Incursion, now with iCade and Joypad support! The new update is now live on iTunes, and along with that, a price drop to 99 cents!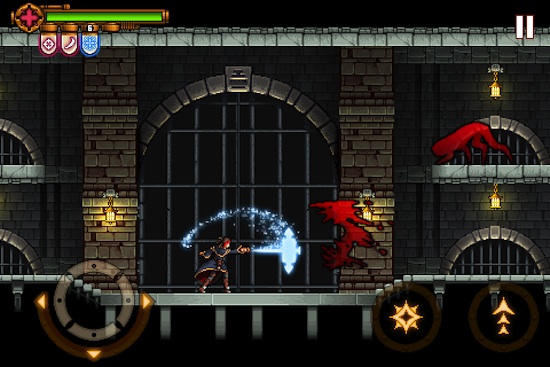 Dark Incursion is a side scrolling "Metroidvania" style game with a vivid steam punk art style using eye-popping pixel art combined with the stereoscopic 3D that will literally make the action jump off the screen. It takes place in an alternate reality in the late 1800's, amidst an industrial revolution and a world war. Play as Anya, one of the few who knows about a secret bunker where scientists have been attempting to bioengineer their own soldiers, hoping to turn the tide in war!
In Dark Incursion, players have a multitude of bio-engineered weapons at their disposal with which to eradicate the abominations from the city. Weapon and ability upgrades will get more powerful the deeper players get and the more advanced the monsters become.
Can Anya complete her mission before the allied forces enter the city and mistakenly allow these creatures to escape? Check out the game right over here: https://itunes.apple.com/us/app/dark-incursion/id468067324
Powered by

Sidelines
Previous Post JAZZ: Trump's Journey (iPhone) Review: Simply A Triumph!