This Week In Comics: More Mad People
Batman goes crazy for the second time in two weeks, this time in the hands of the Scarecrow, and as a result he gets grievously hurt (sounds familiar eh) going bonkers attacking, of all people, Superman. Yup, that's the stitch on Batman: The Dark Knight #5. Robocop goes crazy too in Robocop: Road Trip #2, along with citizens of Old Detroit. As in the first issue, the cyborg is hallucinating (!) and is taken to talking to dead people.
This week also sees B.P.R.D Hell on Earth: Russia #5 out on the stands. This is one of my favourite post-Hellboy books. The aftermath of the explosion that seemingly took out Johann Kraus is explored, and is that really him in that new suit? I don't think so…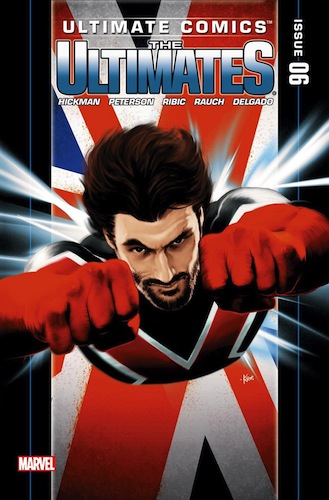 A new issue of The Ultimates (#6) is out as well. With Nick Fury looking at a checkmate situation and failing to convince a sulking Captain America, things point to a new team of Ultimates; one that's able to take on Reed Richards and his Children of Tomorrow.
Powered by

Sidelines
Previous Post Want Infinite 1-ups in Super Mario Bros?
Next Post 'Call of Cthulhu: The Wasted Land' Launched for iOS Devices