Waggle Working On New Freemium Title Loot Lust, Spin Gem (iPhone) Goes For Free!
One of our favourite indie games on the iPhone, Spin Gem (screenshot below, read the review here), is now available for free on the iTunes App Store as developer Waggle is celebrating the upcoming release of a new freemium title in a high fantasy universe setting. Titled Loot Lust, the game is set in Vale, where Castle Galathorn was abandoned 600 years ago after bloody infighting between 5 potential heirs.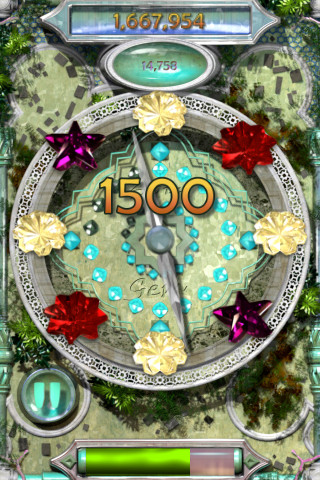 The five heirs struck an accord, which has been honoured over the centuries and became the status quo, until The Dark Council seized upon a rare planetary alignment to combine enormous tidal gravitational forces with their own fell magicks to break a demonic force to the surface of Vale.
There are a choice of 48 unique player characters with unique skills.  There are 5 realms and 42 areas to explore and 5 dungeons brimming with great loot.  Team up and go raiding with a group?  Help the guild masters to complete quests?  Free roam adventure anywhere you're strong enough to explore or even recruit others and form your own clan!  Loot  Lust is a brand new IP developed specially for iPhone and iPad.
Explore the 5 realms of Vale, make and break deals with the overlords.  Find artefacts, treasure, and weapons.  Survive battles with wolves and gangs of brigands in Hilmerton, to Sand Burrowers and Witchdoctors of Bleached Bone Beach.  Play from a varied set of character styles including Soul Gardener, Headhunter, Dreadcloak or Cutpurse.
Fulfil your path to power and your lust for loot… and bring your friends! In the mean time, download Spin Gem for free: https://itunes.apple.com/gb/app/spin-gem/id467428948?mt=8&ign-mpt=uo%3D4
Powered by

Sidelines
Previous Post Resident Evil: Revelations (3DS) – Better Than I Thought
Next Post Telltale Games Announces iOS Game Sale, New Law & Order, Jurassic Park Episodes Released!