Hero Academy (iPhone) Game Review
If you are tired about your wordsmith friends yabbing about how great Words with Friends is on the iPhone, Robot Entertainment may have just the thing for you, if you are the type that is more into multiplayer, turn-based strategy/tactics games. Their latest game, Hero Academy is a turn-based title that reaches out to grab the best of gameplay elements from games such as chess, tower defense and even Magic: The Gathering.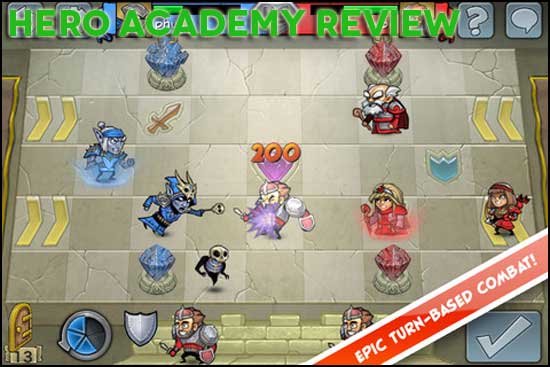 Players spend their turns (which allow them a number of moves) putting units on the game board, moving them around, casting spells, attacking enemy units…all in no particular order, until the pool of moves is exhausted. What the player can place on the board is determine by what he has in his "hand" (borrowing a term from MTG), which is then replenished from a deck (again, borrowing from MTF) at the end of the turn. The objective in each game would be to destroy the other player's crystal.
Like Words with Friends, the game is played asynchronously against other players, and the cool thing about Hero Academy, each time you open up an on-going game, you get to see the moves that were played out in the just concluded turn. When you have an game development studio with folks that previously worked on Age of Empires, you would expect their debut iOS title to be no less than great, and with Hero Academy, they've just about achieved that.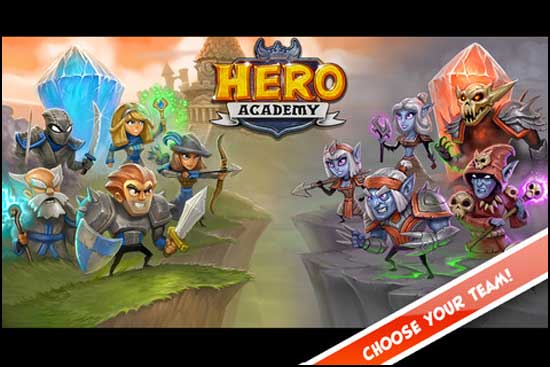 The game looks great, and the diverse amount of units allow for some really creative play. There's an in-game chat system which can be a good or bad thing but hey, it's a leg up over the competition (someone called me a fagot, and then, I assume, rage-quit on me). Nine Over Ten 9/10 rates Hero Academy at a 5 out of 5. Very Impressive indeed. The game is available for free (seriously, it's just asking to be grabbed) on the iTunes App Store: https://itunes.apple.com/app/id488156323
Powered by

Sidelines
Previous Post This Week In Comics: Batman and Robin, Wolverine and the X-Men
Next Post Youda Survivor Now Available For Android and Kindle Fire