SHADOWGUN: DEADZONE Multiplayer Extravaganza Detailed, Watch The Trailer Right Here!
Awesome indie dev (and also CAPS LOCK aficionado) MADFINGER Games has announced the first details on SHADOWGUN: DEADZONE, the new multiplayer game following the SHADOWGUN series which will debut in the first quarter of 2012 exclusively for NVIDIA Tegra 3-powered devices.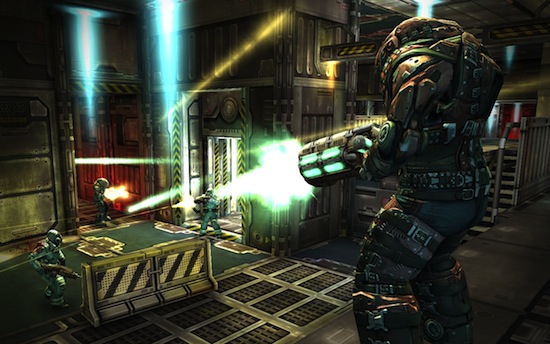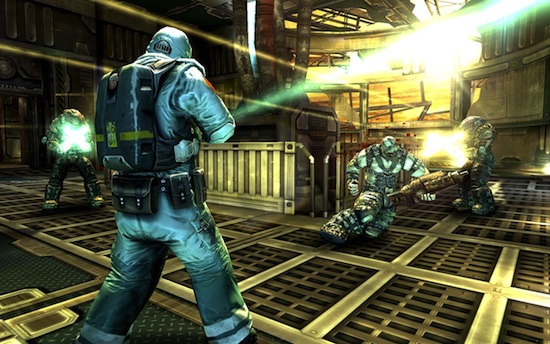 With SHADOWGUN: DEADZONE, Madfinger is expanding the multiplayer entertainment potential of smartphones, iOS devices and tablets. SHADOWGUN: DEADZONE will support Android mobile devices powered by the NVIDIA Tegra mobile processor, and will be featured on NVIDIA's Tegra Zone app, where consumers can find optimized games for Tegra-powered super phones and tablets.
SHADOWGUN: DEADZONE allows players to challenge up to seven friends to multiplayer battles in four different fantastic environments. They can choose one of eight different characters and several game modes, deathmatch or team deathmatch, that divides players into two groups of mutants and bounty hunters. Players can connect online via Wi-Fi to battle friends anywhere.
The professional console-quality graphics and easy-to-use controls of the original SHADOWGUN game are all intact. In addition, SHADOWGUN: DEADZONE brings new control elements such as sprint and roll, wider arsenal to be upgradable and character's ranking, that unlocks new elements during playing. For an even better gaming experience, SHADOWGUN: DEADZONE will also support game pads and voice chat.
Powered by

Sidelines
Previous Post Zombie Wars Transforms Readers Into 3D Characters In Free Digital Comic Book
Next Post Indie Game Developer Interview: Yewguan Soo (Panic Block II)