Indie Game Developer Interview: Yewguan Soo (Panic Block II)
If you have yet to check out Panic Block II (review here), you should do so as it's one of the funnest game we've played so early into 2012. Today for our Indie Game Developer Interview segment, we have Yewguan Soo, the developer behind Panic Block II as he answers Nine Over Ten 9/10's questions regarding game development:
Nine Over Ten 9/10: Tell us more about yourselves and how you started developing mobile games?
Yewguan Soo: I used to be a hardcore gamer since my mum bought me a Super Nintendo 20 years ago. Since then, I always wanted to work the in gaming industry, though never have any luck. Until when I bought the iPhone during year 2010, and that time seems to be a great opportunity. After few months hard work, the first game: Panic Block, was developed.
9/10: What was the idea behind Panic Block II?
YGS: Panic Block was inspired by a classic game I used to enjoy playing called: Lose Your Marbles. It was a challenging puzzle game, but unfortunately it is no longer support in latest windows OS. Although there are a lots of match-3 game in the AppStore, yet I haven't found one which is similar to its game play. Panic Block II is the upgrade version from the initial release (Panic Block) with additional features and game mode.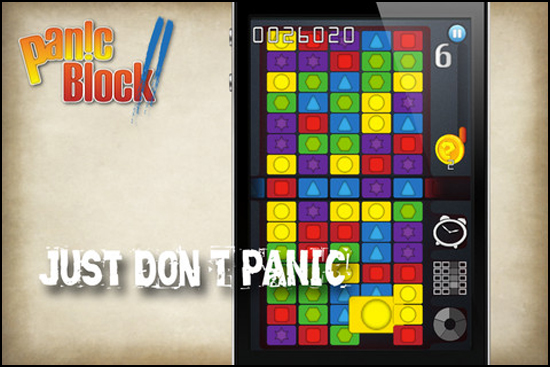 9/10: How has the response been to Panic Block II on the iTunes App Store?
YGS: The response is good at this moment, though most player may found it too challenging.
9/10: Could you share with us a little on what you'll be working on next?
YGS: I am currently working on a Tower Defense game, still in the sketch-up stage.
9/10: How did you market Panic Block II?
YGS: Well, this would be the weakest point in Panic Block II. Currently, I am spreading the news through the social media,  some developer forums, and sending request for game review.
9/10: Any words for aspiring game developers out there?
YGS: Don't simply do it because you think your will make a fortune from the game development. Do it only because you are passion in creating game and you love to see others enjoying your game.
Powered by

Sidelines
Previous Post SHADOWGUN: DEADZONE Multiplayer Extravaganza Detailed, Watch The Trailer Right Here!
Next Post GAMEVIL Launches Social Mobile Game Chalk n' Talk for Free on Android