GAMEVIL Launches Social Mobile Game Chalk n' Talk for Free on Android
GAMEVIL(R), a leading mobile games publisher and developer announced Chalk n' Talk, developed by AwesomePiece, is now available for free on the Android Market.  Chalk n' Talk brings players all over the world together in a real-time online social drawing and word-guessing game. Players will race against the clock to sketch and guess a given word, while earning points that can be spent on customizing brushes and canvases or sending them as gifts to friends.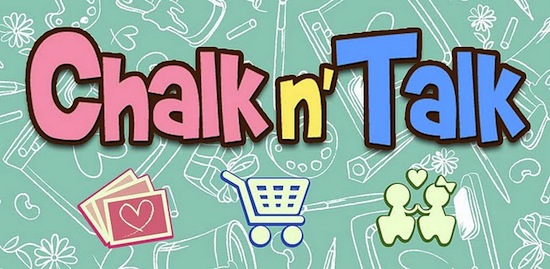 Artwork that users are especially fond of can be submitted to the world gallery to be rated for accolades. By connecting to GAMEVIL Live from the game, players can grow their network of friends to enjoy the experience together, and automated matchmaking presents an endless roster of random and new challengers.
"Chalk n' Talk combines mobile, social and real-time aspects into a unique drawing and word game experience" said Kyu Lee of Head of GAMEVIL USA. "We're excited to connect friends and families from around the world in a social game that they can play together whenever and wherever they want."
Chalk n' Talk is available for free from the Android Market, or at https://market.android.com/details?id=com.apgames.gm2011
Powered by

Sidelines
Previous Post Indie Game Developer Interview: Yewguan Soo (Panic Block II)
Next Post Bubble Jets (iPhone) Game Review