Get Professional Darts Championship (iOS) For Free
One lazy way to spend the evening would be to grab a drink and watch people throw darts on a board on ESPN. The sport is actually quite intense (and popular), with competitors taking turns to outdo each other and it's no wonder that some pubs actually have dart throwing contests as well.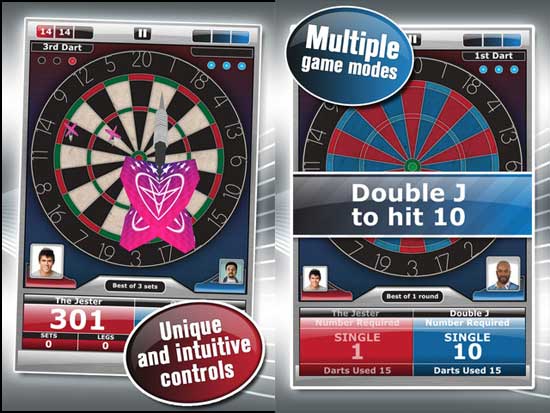 So, if you are fan of darts, you'll be happy to know that in conjunction with BDO's (short for British Darts Organization) World Professional Championship, mobile phone game developer Appshen is offering you a chance to download their hugely popular darts game, Professional Darts Championship, for free.
How do you go about getting a copy of this iOS game for free? Simply follow their Twitter feed (here) or get onto their Facebook page (here) and they have a total of 50 promo codes up for grabs from those two social media channels. If you can't get a free copy of the game, don't fret as Appshen have once again reduced the price of the game until the end of the tournament; Professional Darts Championship available for just 69p (USD 0.99) throughout the tournament.
You can check out the game over here on the App Store: https://itunes.apple.com/gb/app/professional-darts-championship/id452672467?ls=1&mt=8
Powered by

Sidelines
Previous Post Singapore Development Lab Funded by Eduardo Saverin Launches Huntville
Next Post Zombie Wars Transforms Readers Into 3D Characters In Free Digital Comic Book