Sequel to Best Selling Word Game "Befuddled" Launches with Multiplayer
Gamers across the world who fell in love with Inert Soap's charming, challenging and addictive Befuddled tile-based word game can now enjoy even more fun – and share the experience with friends – thanks to the newly-released sequel Befuddled Together for iPhone and iPad.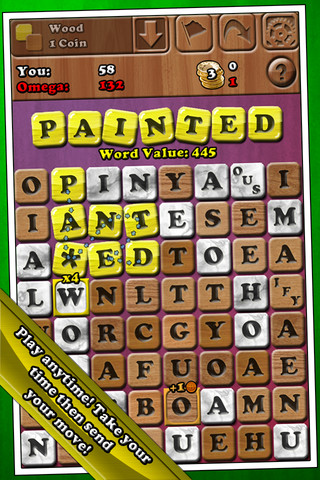 Hailed as a terrifically fun and challenging mix of Bookworm, Bejeweled, and much more, Befuddled Together invites gamers of all ages to immerse themselves in a world of strategic thinking by moving adjacent tiles in a grid right, left, up, down and diagonally in order to form words. Players can enjoy short, 10- round games on their own, or they can play with friends via the new Game Center, or via the new Pass-and-Play mode when sharing one iPhone or iPad.
"We were inspired by the reaction and feedback that Befuddled generated from word game lovers across the world, including its impressive 4.5 rating in the App Store" commented Inert Soap's Tom Ricket. "And that's why we're so happy to be releasing the sequel, Befuddled Together. It takes all of the fun, excitement, and brain-bending strategy of the original Befuddled, adds many new and delightful features – such as bombing tiles, wildcards, and much more – and gives players the opportunity to share the experience with their friends anytime, anywhere. It's a whole new level of multiplayer puzzle app!"
Befuddled Together, the sequel to the highly popular word game Befuddled, is available now for iPhone and iPad in the App Store for USD 1.99. Check it out over here: https://itunes.apple.com/app/befuddled-together/id479066203
Powered by

Sidelines
Previous Post BlackTower3 Destroy (Free) Released For iOS Devices
Next Post This One's For The Kids: Sprinkle Junior (iPhone) Game Review