SpinIsland Set To Release Moto-Sike-O and Water Wars for iOS Devices
Indie developer SpinIsland has not one but two games in the pipeline for iOS devices. The first title, Moto-Sike-O, is a new motorcycle racing game that, according to the developer, challenges you more than any other motorcycle racing game available today.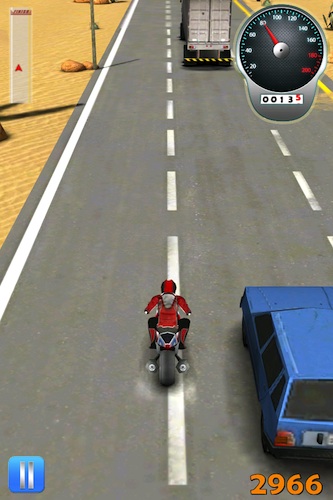 Fans of the classic arcade game "Lane Splitter" will undoubtedly feel at home with Moto-Sike-O. Basically, the objective is to race to the finish line, scoring points for passing other vehicles and speeding without crashing. Finish with a faster time and you'll score higher as well.
Be warned-it's quite easy to hit your bike into slower vehicles as you pace up, or fly off the course, colliding with cacti and other obstacles. Moto-Sike-O rocks some firm visuals, with 3D graphics. The developers have taken the time to produce outstanding graphics for this racing app.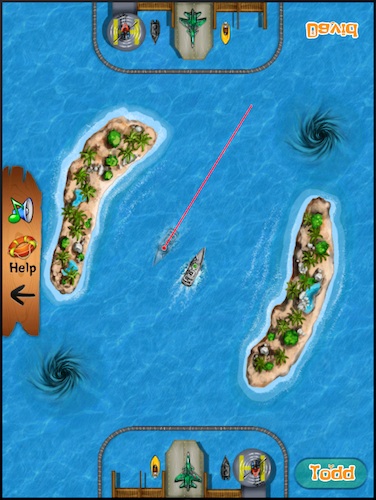 The second upcoming title would be Water Wars, a game that reminds me of the hit game, Battle Group. In Water Wars, players attack and destroy opposing aircraft and ships by swiping with their fingers across the screen to draw a straight attack line. If the attack line crosses the center of the opponent's ship or aircraft, their ship or fighter jets is destroyed in an explosive ball of flames.
Stay tuned to Nine Over Ten 9/10 for updates on either games.
Powered by

Sidelines
Previous Post Stinger Games' Team Canada Table Hockey Scores on iOS
Next Post Macgamestore.com Announces The Best Mac Games Bundle Ever