Nine Over Ten 9/10's Charity and Christmas 2011 Gift Guide
Bargains and Discounts, Comic Books, iOS, iPad, iPhone, Mac Gaming, Movies, Music, Musings, Nintendo 3DS, PC Games, Site News, Sony PS4/PS3, Sony PSP Go, Video Game News, XBONE/Xbox 360
December 14, 2011
1
Christmas has always been known as a time for giving and we would like to kickstart this year's Nine Over Ten 9/10 Christmas 2011 Gift Guide with a question: why not gift a gift and do your bid for charity as well? The Humble Indie Bundle 4 is the perfect avenue for this. Not only can you purchase this bundle which consists of amazing indie games such as Gratuitous Space Battles, Super Meat Boy, Bit.Trip Runner and many more, as a gift, part of the purchase goes to American Red Cross and Child's Play Charity. Check it out over here.
If you are feeling a little more generous, you can always head over to the nearest NGO or Charity out there and donate. Here are some organizations that are closer to home in my case:
OK, with that charity bit out of the way here's our annual gift guide for Christmas 2011, this time it has something for everyone, I think, ranging for the bookworms to tech heads (I'm actually adapting my Amazon wish list for this year's Christmas guide):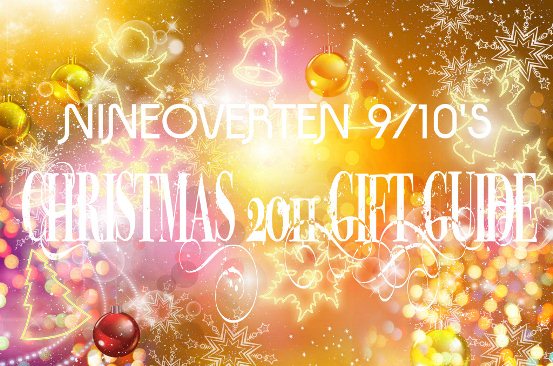 Books
Steve Jobs by Walter Isaacson (Hardcover)
Electronic Devices and Gadgets
Video Games
Movies
Music
Torches (Music CD) by Foster the People
Pickin' Up The Pieces (Music CD) by Fitz & the Tantrums.
If you need more gift ideas, check out our super popular guide articles:
Powered by

Sidelines
Previous Post Free For A Limited Time – Zombie Bash: Christmas Attack (iPhone)
Next Post One Fishy Wrecking Ball: Saving Yello (iPhone) Game Review