App Of The Week: Cthulhu Christmas Calendar (iPhone)
If you are a fan of The Call of Cthulhu, or anything Lovecraftian, here's a Christmas present for ya in the form of Red Wasp Design's Cthulhu Christmas Calendar for iOS devices, and trust me, this is not like any other advent app that you've seen before. Each day, starting from the 1st of December right up to the 25th of December, will feature an original image.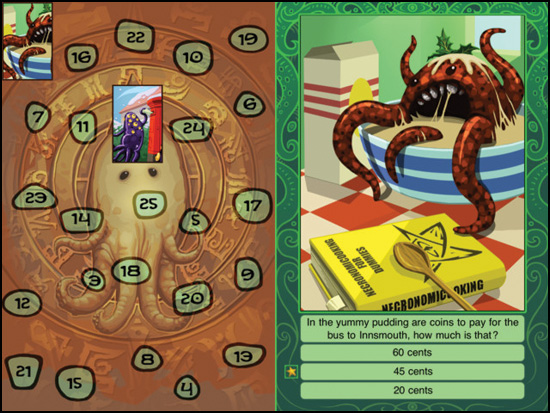 I love these original artworks, here you can see that characters and creatures from the Cthulhu Mythos (interestingly, this is a shared fictional universe, spawned from H.P. Lovecraft's work) combine with traditional festive imagery to create very beautiful, and I must add, disturbing, works of art.
Each day also features a question with regards to the Cthulhu Mythos, and your score will be unveiled on the 25th of December, indicating your "Mythos" rating. This interesting advent app is available on the iTunes App Store for just USD 0.99, check it out over here: https://itunes.apple.com/us/app/cthulhu-christmas-calendar/id479536435?mt=8.
Here's a tip: To gain a leg up on the unveiling of images, be sure to exit the app completely before changing your iOS device's calendar date, since apparently the date checking is based on the device date, rather than the date on some remote server.
Powered by

Sidelines
Previous Post The Walking Dead Meet The Law: Judge Dredd vs Zombies (iPhone) Game Review
Next Post Foundation Games' Lumi (iPhone) Coming Soon To App Store