Lay Down The Law On The Undead: Judge Dredd vs. Zombies (iOS) Released on App Store!
That Judge Dredd movie in which Sylvester Stallone acted in was pretty cool back in the day, it helped popularized the phrase "I am the law" in school yards. Yup, it made an obscure comic book character (in Malaysia at least) popular, and it took a movie to do that. On the video game front, Judge Dredd games have existed since the Sega Genesis and the Super Nintendo Entertainment System.
Having met vampires and the undead in the 2003 release of Judge Dredd: Dredd Vs. Death for 6th generation consoles, the good judge is back again, this time on iOS devices, with the release of Judge Dredd vs. Zombies. Created by leading UK development studio, Rebellion, and published by Fuse Powered Inc, the game will have players taking on the role of one of the world's most famous comic book heroes as Judge Dredd declares a (second) death sentence on invading zombies.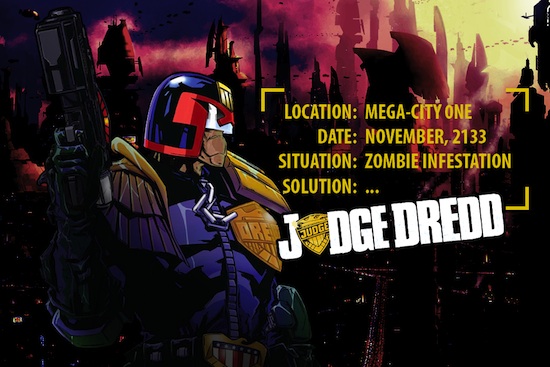 Using simple, "single-stick" controls, players shoot up zombies across thirty levels of over-the-top undead mayhem, unlocking weapon and equipment upgrades as justice is served. Judge Dredd vs. Zombies is available now on the App Store for $.99.
"When we met with Rebellion to discuss bringing their Judge Dredd brand to iOS, we saw right away that Judge Dredd vs. Zombies was a winning formula," said Jon Walsh, CEO at Fuse Powered. "In one corner, you have an iconic character from one of the most-loved comic book series of all time, and in the other corner – an endless horde of zombies. Rebellion is a proven world-class independent console developer and we're thrilled to bring The Law to the iTunes® App Store."
Judge Dredd is THE Law in Mega-City One and he is none too pleased when zombies invade. Help him punish these unlawful undead invaders with the "Lawgiver pistol" and a devastating arsenal of powerful weapons. Increase your "Law Meter" by slaughtering the zombie hoarde and earn credits to unlock new guns and upgrades.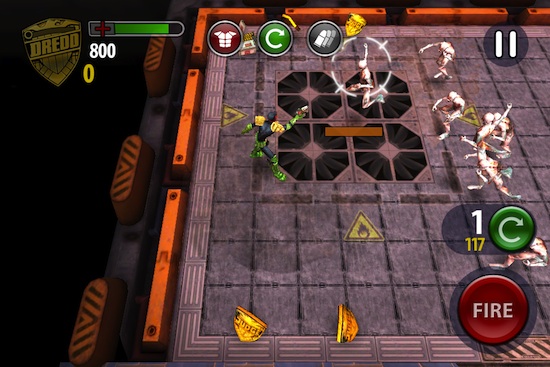 "From our first meeting with Fuse we realized that there was strong potential for a great partnership.  Their analytics, marketing tools and expertise are invaluable assets for iOS developers." said Jason Kingsley, CEO of Rebellion. "It's a great cultural fit. We get to do what we do best – make great games – and Fuse does what they do best – maximize each game's chance of success."
The game is available on the iTunes App Store for USD 0.99. Check it out over here: https://itunes.apple.com/app/id476542841
Powered by

Sidelines
Previous Post Fling a Thing HD Released for iPad
Next Post Blacksmith Games' Appvent Calendar 2011 Is Here, Spreading The Holiday Cheer