Fling a Thing HD Released for iPad
Fling a Thing for the iPhone was well received when it was reviewed in October, getting a 4 out of 5 rating (check out the review). Not surprisingly, the developer Big Blue Bubble, has come up with an iPad version of the game, titled Fling a Thing HD. Released today, Fling a Thing HD allows the player to stretch and fling cute little 'Things' into the air trying to collect bubbles and clear the screen.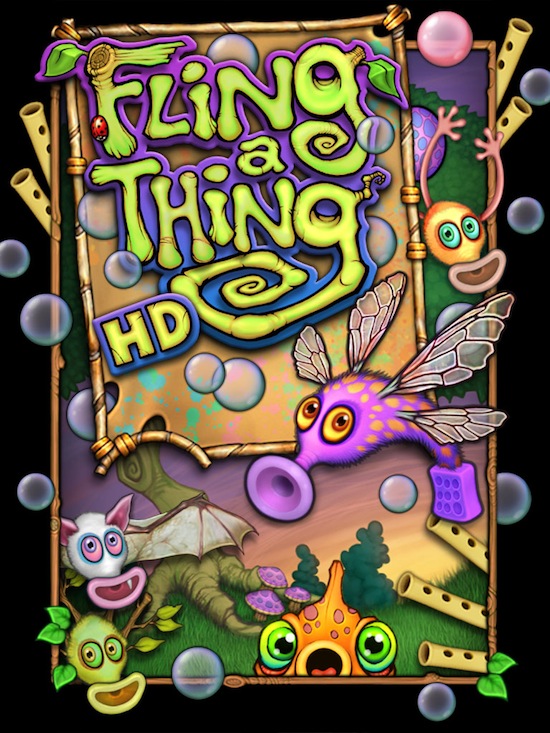 The player progresses through levels, climbs higher, and interacts with a lot of bizarre objects. They'll need to beware of the limited amount of shots the player can take so the more accurate they are the higher a score they will achieve. The 'Things' are incredibly adorable little creatures with suction cups for mouths that cling on to platforms and suck in bubbles as they go.
With 7 different characters and 3 different worlds, the player can unlock upgrades to help them achieve a higher score. Just like the iPhone version, Fling a Thing HD is appropriate for any age, the controls are so simple even a three year old can play, yet it's still challenging for any age.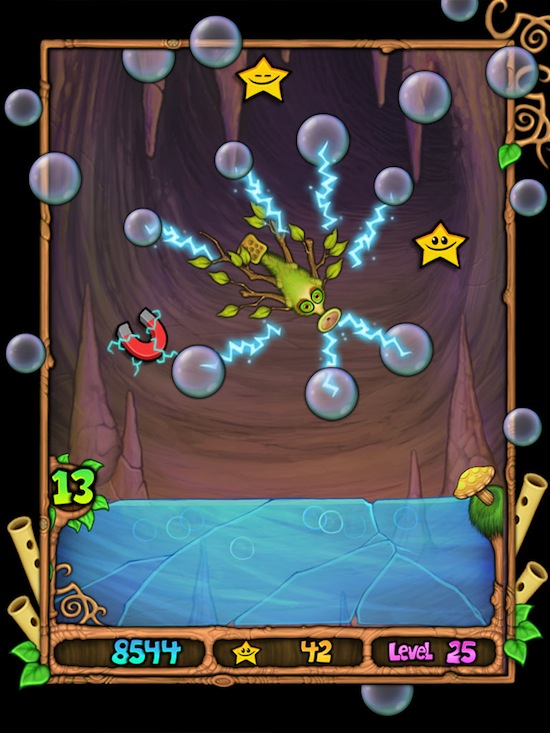 Fling a Thing HD is available on the iTunes App Store for USD 2.99. Check it out over here: https://itunes.apple.com/us/app/fling-a-thing-hd/id470162441?mt=8
Powered by

Sidelines
Previous Post Turn On The Positive, Colourful Vibes: Sea Stars (iPhone) Game Review
Next Post Lay Down The Law On The Undead: Judge Dredd vs. Zombies (iOS) Released on App Store!