To-Fu: The Trials of Chi (iPhone) – Some Developers Never Learn When It Comes To Ads
I don't get it. To-Fu: The Trials of Chi for the iPhone is actually a pretty darn good game, a pretty looking 2D physics platformer featuring a really bouncy piece of to-fu which you can stretch and launch, but the developers decided to make it available for free (previously it wasn't) and pepper the game with distracting ads.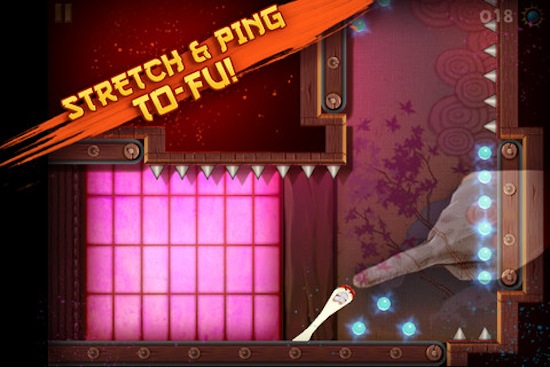 Shouldn't developers be confident enough to decide that they have a hit in their hands and then charge it. Why let silly little ads mar the experience? If you are confident (and sincere) enough, just release the free game, sans ads, and the gameplay/graphics/whatever the customer finds special in your game will lead them to the in-app purchase.
It's the case of trying to be shareware but I don't recall shareware being adware in the first place. You are already releasing a "limited functionality" product, why bother decreasing the user experience any further? In the case of existing customers who previously bought the game, downloading the update makes the ads available to them as well!
Anyways, I can't really stand the ads to continue reviewing with the game. But if you want to check it out, it's available for free (with ads, and an in-app purchase to unlock the full game) on the iTunes App Store: https://itunes.apple.com/gb/app/to-fu-the-trials-of-chi-free/id472970885?mt=8.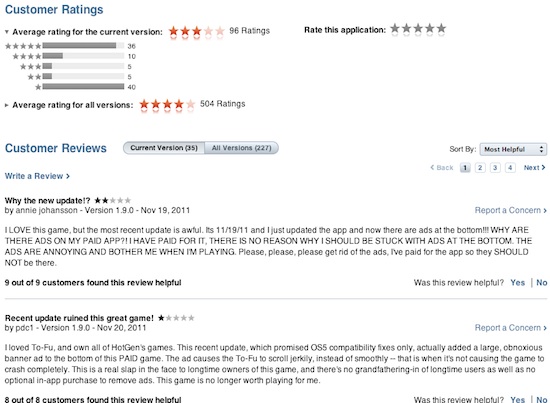 While you are there, check out the comments at the bottom of the app description, it seems that I'm not the only one who thinks what the developer did is pretty dumb.
Powered by

Sidelines
Previous Post Get Darwinia, Multiwinia, DEFCON and Many More Through Humble Introversion Bundle
Next Post Turn On The Positive, Colourful Vibes: Sea Stars (iPhone) Game Review