Make Your Pals Go Boom: Kick the Buddy (iPhone) Game Review
I remember reading an article many years ago about how Japanese salarymen took to special cafes after work to hit punching bags or blown-up balloons with pictures of their bosses stuck on the bags/balloons as a form of stress relief. At this day and age however, technology is here to provide the same amount of stress relief without hurting your knuckles.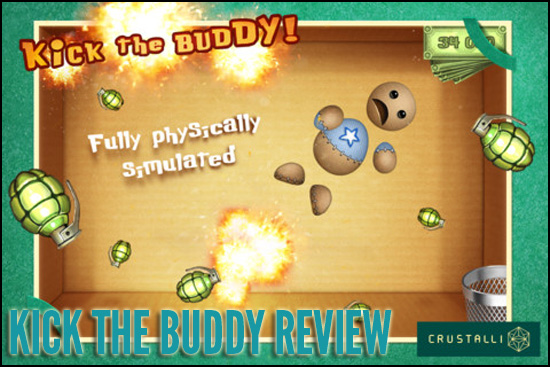 AppZap's Kick the Buddy provides a punching bag in the form of a video game. Buddy is a versatile sack doll which you can abuse (thanks to some really impressive physics) not only by pulling him about but also with a plethora of things ranging for pistols, to grenades, missiles, the odd electric guitar and even medieval weaponry.
Hitting him will cause players to earn more in-game dollars which can be used to unlock even more items and backdrops. It's a virtual sandbox in terms of what you can do to Buddy, but you know what's the best part? You can actually choose a face for Buddy from the pictures available in your Photo Library. I pity the fool who gets featured on Buddy's face. LOL.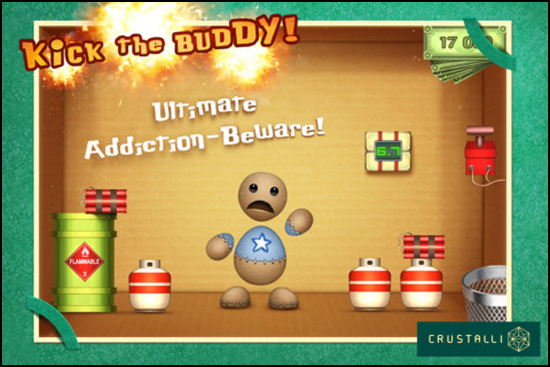 It's no voodoo doll but Nine Over Ten 9/10 rates Kick the Buddy at a 4 out of 5 for being great stress (and comic) relief. It's available on the iTunes App Store for just USD 0.99, check it out over here: https://itunes.apple.com/us/app/kick-the-buddy/id410241364?mt=8. A review code was provided to Nine Over Ten 9/10 for the purpose of this review.
Powered by

Sidelines
Previous Post Disney Mobile Launches Black Friday Sale For iOS Apps!
Next Post Knock Out The Bad Guys – Manny Pacquiao: Pound for Pound (iPhone) Review