RedLynx and Chillingo Release DrawRace 2 Free Multiplayer for iOS
It's strange to see Ubisoft and EA collaborate in the following manner, but hey, if it produces great games, why not? RedLynx (redlynx.com), a Ubisoft studio, and Chillingo, a leading independent games publisher and division of Electronic Arts (NASDAQ: NRTS) (chillingo.com) have announced the release of DrawRace 2 Free Multiplayer for the iPhone and iPad.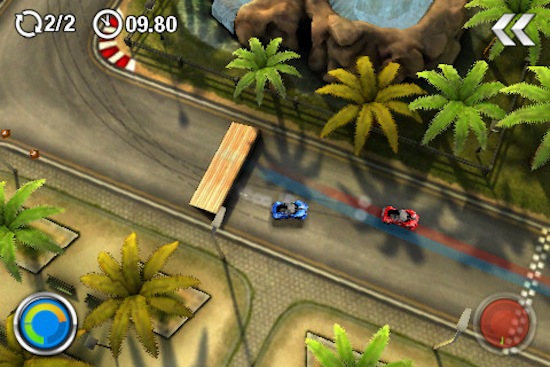 "The release of DrawRace 2 Free Multiplayer gives everyone a chance to check out the hot seat multilayer portion of one of the most innovative and highly-rated racing games on the iOS platform," said Atte Ilvessuo, co-founder of RedLynx and executive producer of the DrawRace series. "The unique, touch-based controls in DrawRace 2 are something that needs to be experienced, and this release is a great way to let gamers try it for themselves."
This free version of DrawRace 2 includes three distinct vehicles on three separate courses, allowing players to check out the Stock Car, Rally and V12 environments, as well a two-to-four player "hot seat" option, which lets friends compete in a multiplayer match using the same device. With realistic physics, an improved touch-based racing mechanic, 32 different gorgeous 3D tracks, 16 different cars, hot-seat multiplayer, Friend Challenges, and much more, DrawRace 2: Racing Evolved is the most unique racing experience on mobile platforms today.
DrawRace 2 is the successor to the critically-acclaimed DrawRace game, an award-winning title in its own right with more than two million players. DrawRace 2 Free Multiplayer is available right now on the iTunes App Store, check it out over here: https://itunes.apple.com/us/app/drawrace-2-free-multiplayer/id472307683?mt=8
Powered by

Sidelines
Previous Post It Might Drive You Nuts: Crazy Play (iPhone) Game Review
Next Post Batman: Arkham City – PC Dates Confirmed