Ultra Trail Marathon Organizers Put Steve Jobs on Running Bibs for Cancer Awareness
If you are wondering why the lack of updates yesterday, I'm actually in Kota Kinabalu, Sabah, for a race this weekend, called The Most Beautiful Thing: Ultra Trail Marathon. I wouldn't be running the 50K or the 100K but instead will be taking part in the 25K. All of the events are trail runs, so I can expect to get dirty this Saturday. One thing that is unique though for this race is that the organizers have put a picture of Steve Jobs on each of the running bibs that we are supposed to pin on the front of the runing vest.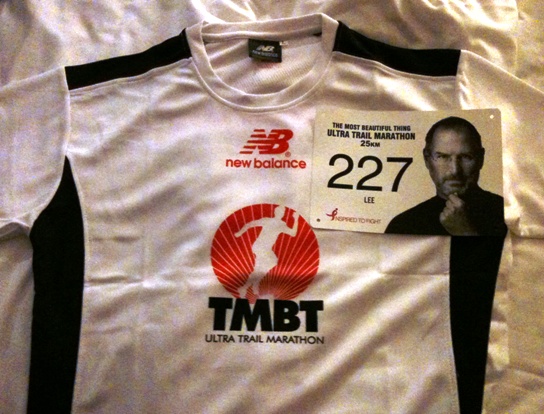 According to the organizer, this was done to raise awareness on cancer, with Steve Jobs having fought the fight against the disease before succumbing to it. People may ask us about who is the guy in the picture (let's face it, not everyone know who Steve Jobs each), and we are encourage to share his story and with that, help spread awareness about the disease. In other race related news, wish me luck, as I think the course is going to be tougher than the 42K road race I participated in earlier this year :).
Powered by

Sidelines
Previous Post Digital Harmony Unleashes the First Wave of Minions in Dragons vs. Unicorns
Next Post The Pacman Set To Make Fighting Debut Against Corruption on iOS Devices