Mage Gauntlet (iPhone) Game Review: Looks Amazing, Plays Even Better
It's pretty easy to judge at first glance that Mage Gauntlet (iPhone) looks like any other 2D-pixelated retro RPG that is on the iTunes App Store. But if you were to afford a closer look or even take your time to play Rocketcat Games' latest, you'll find little nuances like how broken items seem to scatter or move when you run through them, or how eye-catching the special effects can be for the spells. Before you know it, you'll realize that Mage Gauntlet is a 2D-pixelated graphical tour-de-force.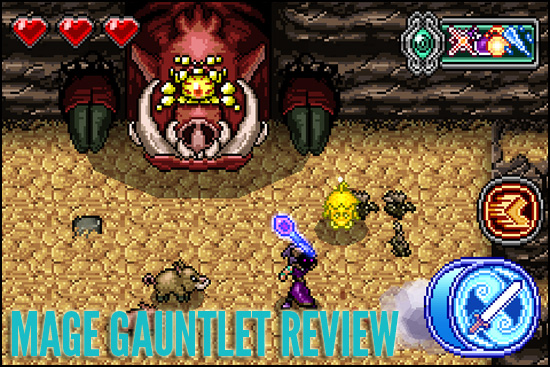 Looking pretty wouldn't help if the gameplay sucked, but thankfully Mage Gauntlet is backed up by solid controls and easy to grasp gameplay mechanics. There are three control options, but what I like most is the "pro" mode complete with an invisible joystick. Gameplay wise, the game is a fast-paced one, taking cue from older RPGs where fetch quests weren't the norm and putting enemies through the other end of a sword was the more desired preoccupation.
The storyline is slightly above par, and credit must be given when it's due as the developers managed to craft out a humorous tale of a feisty girl out to find a cure to her inability to use magic and this brings her to greater things (sure beats the whole breaking out of prison route). Other examples of Rocketcat Games apparent humor would be the Game Center achievements offered up by the game.
I don't know about you, but Mage Gauntlet's game world reminds me of 3D Dot Heroes on the PS3. Both games looked amazing and more importantly have plenty of vegetation, bushes and flowers to cut down. One would normally expect items to drop from all this wanton destruction but Mage Gauntlet wouldn't have any of this, and it has several Achievements dedicated to players who set about their task to destroying stuff in hopes of picking up loot! 😛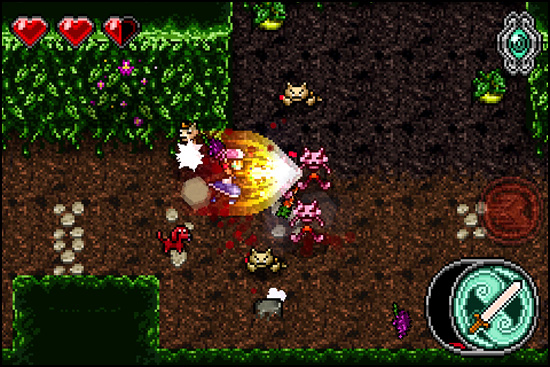 Other RPG conventions apply to Mage Gauntlet, such as the ability to use spells and equip your character. Even so, the game remains a fast-paced, amazing looking game which is playable in bite-sized chunks. Nine Over Ten 9/10 rates Mage Gauntlet a 4.5 out of 5, it's a must have!
The game is available on the iTunes App Store for USD 2.99. Check it out over here: https://itunes.apple.com/us/app/mage-gauntlet/id460697573?mt=8. A  review code was provided to Nine Over Ten 9/10 for the purpose of this review.
Powered by

Sidelines
Previous Post Pirates of the Caribbean: Master of the Seas Released For iOS Devices
Next Post Tharle Games introduces Fly Smasher HD 1.0 for iPad – Free to Download