Bollywood Megastar Shah Rukh Khan Stars In New iOS Game RaOne: Genesis
Bollywood megastar, Shah Rukh Khan finally has an iOS game to call his own, which is based on a highly anticipated Bollywood movie with him starring in it. Titled RaOne: Genesis, the game is a free-to-play shooter conceptualised by "King Khan" himself and he also stars as G.One, the mighty superhero in which players will use to defend the world against the wrath of a surreal creation, the titular "RaOne", and its minions. Check out the press release details below: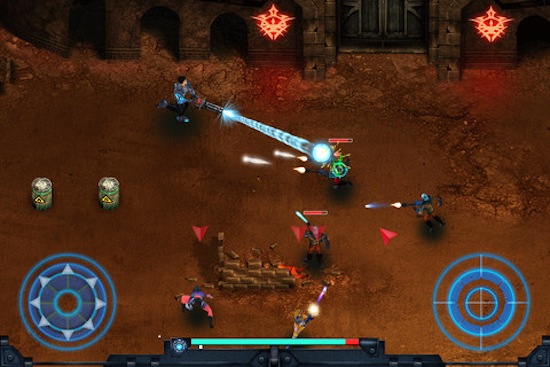 In the game, the next generation superhero can solidify electricity and use it to bring down any form of enemy. Equipped with special abilities and weaponry, iOS gamers must survive relentless waves of attacks from RaOne's minions and encounter epic boss battles while exploring futuristic terrains, each more deadly than the first. With an aim to build on the franchise, the game will be episodic in nature, introducing new levels and a story that will continue to progress.
Additionally, the game will be micro-transaction enabled, so that users can customize and enhance their gameplay experience as they go.
"With the many strategic firsts that RaOne is bringing to the country, the first ever superhero social game on the most powerful medium today takes it to a whole new level," said Shah Rukh Khan, referring to his character's social avatar. "The game has been specially conceptualized to ensure that it reaches out to all the audiences that are eagerly waiting to catch a glimpse of the superhero, 'G.One.' This is the perfect opportunity for gamers to get introduced and engage with 'G.One,' understand his fantastic abilities and immerse themselves in the game and become superheroes!"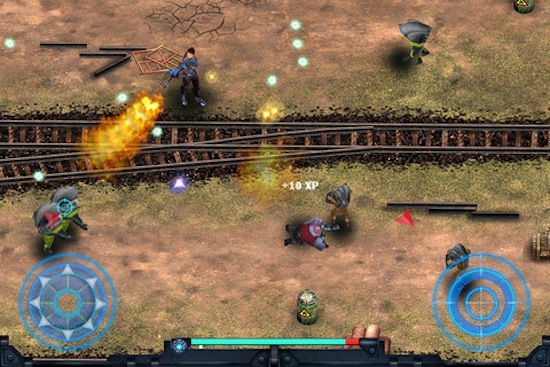 Speaking at the launch, Vishal Gondal, CEO, UTV Indiagames, said, "The amazing statistic is that 50 percent of all users on smartphones play social games on their phones. So when we associated with Red Chillies to create a game around RaOne, we decided to make a social game out of the character! The game has the potential and, we hope, the sheer power and reach of social gaming will enable us to build a massive gaming franchise which will appeal to everyone across the world."
On taking the movie to the social gaming platform, Shailja Gupta, Digital and New Media Head, Red Chillies said, "The minute it was decided to start the game for the movie, I knew I wanted a social game. To take G.One across to all the audiences, we decided to build a franchise property where the character's shelf life continues after the first superhero this social game created in India meant for Indian and worldwide audiences, with its reach and easy game play model, is an apt platform for gamers to engage with the superhero on their smartphones."
The game's other features include:
Three separate terrains that grow more challenging throughout the game.
Cinematic cut scenes to create an immersive story-driven experience.
Purchasable weapons, armor and other upgrades.
A Game Center feature to track your unlocked achievements or publish them on your Facebook wall.
The game is also accessible across social networking platforms, such as Facebook, along with gaming platforms like Nokia Ovi, Android and digital TV. UTV Indiagames will also be launching a special version of the game for DTH subscribers. iOS users can download the game over here: https://itunes.apple.com/in/app/raone/id440488560?mt=8
Powered by

Sidelines
Previous Post Tacky Goes To Camp Now Available on iOS Devices
Next Post Sharpen Your Claws: Fruit Ninja Puss in Boots (iPhone) Game Review