Siege Hero (iPhone) Review: A Refreshing Change of Perspective
What I like about these iOS games, they sure defy normal genre definitions. Take a look at Armor Games' Siege Hero for the iPhone. It's quite cool actually, kinda like an on-rails shooter meets physics-based puzzler as players aim to bring fortresses down on the heads of unsuspecting enemy units by going medieval on them, launching rocks, fire, oil, etc at them.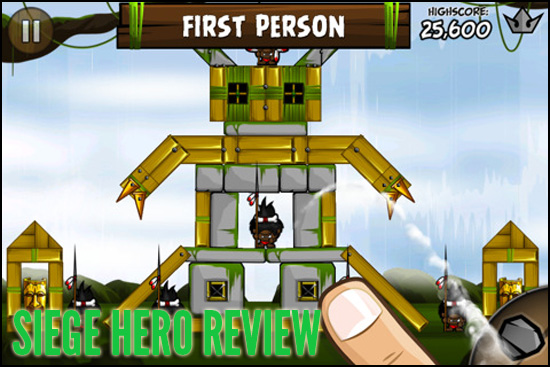 Players are rated by the amount of destruction caused, and the bare-minimum for a successful siege and to proceed to subsequent levels would be to kill off every enemy unit in a level. The 2D graphics work really well with the game and the controls are really easy to grasp. Each level is a puzzle in which players will need to think of the shortest number of moves to destroying the fortress.
Some levels have captured villagers in them, leaving you an additional headache of trying to keep them alive, while wrecking havoc on enemy units.
What I really like about the game is the precision offered. It certainly helps compared to just a superficial level of zoom found in games like Trucks & Skulls or Angry Birds. The levels in Siege Hero are divided into several different "Ages". The latest update to Siege Hero brings about an additional 75 levels and a new Age, and that's plenty of gameplay for the price tag of USD 0.99.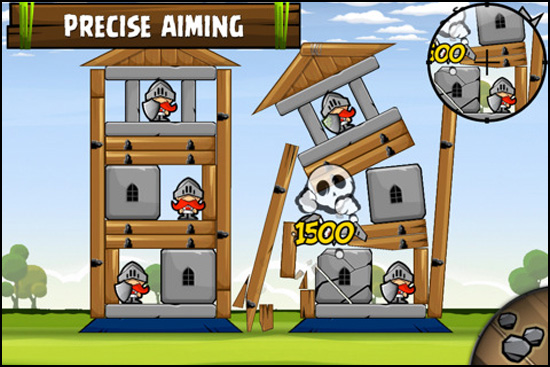 Nine Over Ten 9/10 rates Siege Hero at a 4.5 out of 5; it's amazing! The game is available on the iTunes App Store, check it out over here: https://itunes.apple.com/us/app/siege-hero/id431688122?mt=8. A review code was provided to Nine Over Ten 9/10 for the purpose of this review.
Powered by

Sidelines
Previous Post Gun Fu (iPhone) Game Review: Making John Woo Proud