Defen-G Astro (iPhone) Game Review: 2D Side-Scrolling Tower Defense!
I've got a new addiction, and it's a tower defense game on the iPhone by Innodis Co., titled Defen-G Astro. The game is unique in a way that it is a side scrolling tower defense game. Players build up defenses to face off against waves of enemy units coming in from the left side of the screen. It is these defenses that stand between the enemy units and the Fountain of Life, in which the player is supposed to protect.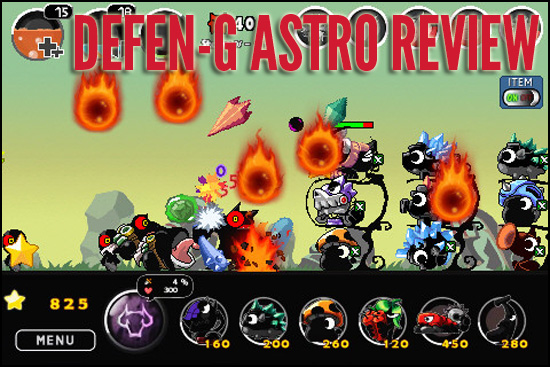 For me, the fun part about Defen-G Astro is unlocking all the different towers available to the player. These towers are categorized by tower types, e.g. melee, long range, bomb, etc. The longer you play, more powerful and expensive towers will be made available and boy, these are powerful stuff. This however is necessary as the game's enemy units go stronger as the levels progress.
While in play, the towers themselves can be upgraded three times. This is done by credits obtained from destroying enemy units in that particular level. Should players be short of cash, towers can be sold to regain a fraction of the credits invested. Destroying enemies has an interesting effect in filling up power-ups. Stuff like ice showers, meteors, and even stars containing bonus credits can be unleashed once fully powered-up.
Other power-ups heal towers (apparently they are plant-based) or provide a short term shield for them. Not content with power-ups, and a whole variety of towers, Defen-G Astro throws in uber-creatures known as Guardians that can be summoned. The first Guardian to be unlocked by the player is a dragon with a flame thrower like attack.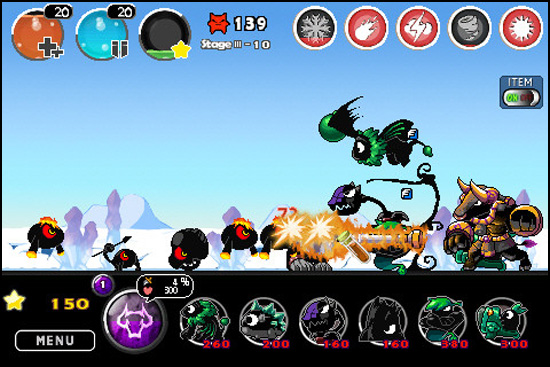 The game also provides something I like to see in a lot of games, a whole lot of value in the form of 63 levels and 3 different difficulty levels. Defen-G Astro provides Game Center-based online leader boards as well, although I'm a bit disappointed to see the lack of trophies. No matter Nine Over Ten 9/10 rates Defen-G Astro at a superb 4.5 out of 5 for being a really cool tower defense experience. HIGHLY RECOMMENDED.
Defen-G Astro is available on the iTunes App Store for USD 2.99. Check it out over here: https://itunes.apple.com/us/app/defen-g-astro/id450698191?mt=8. A review code was provided to Nine Over Ten 9/10 for the purpose of this review.
Powered by

Sidelines
Previous Post Nasi Lemak 2.0 Movie Review