Social Network Raptr Surpasses 10 Milion Registered Gamers
If you are reading this blog and you are not yet on Raptr, you might do well to check out the world's leading social network for gamers. Raptr now has more than 10 million registered users, including more than one million daily active users (including yours truly, check me out over here: https://raptr.com/jasonlwz)  Raptr provides a centralized hub for people to connect, share and discover content about the games they love.  Built with powerful proprietary data tracking features, Raptr delivers personalized news and content based on players' interests and gameplay activities.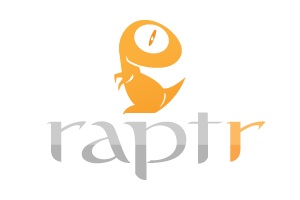 "With more than 10 million users, Raptr has become a vibrant community for gamers to share and discover a fun mix of content about the games they are passionate about.  We're constantly adding features that enhance the Raptr community by leveraging our deep data tracking to help users get more out of their games and fuel conversation between players with similar interests," said Dennis Fong, CEO of Raptr.
"As a result, Raptr is also in a unique position to provide developers and publishers a deeper understanding of consumer trends and habits, helping game creators connect with their consumers in meaningful ways."
In May, Raptr launched an all-new personalized news feed allowing players to "follow" gaming topics that interest them.  In just three months, users have followed more than 500 thousand topics related to upcoming game launches. Raptr analyzes more than 23 million gaming sessions and a billion minutes of gameplay each month, and is the industry's only source for comprehensive gameplay trends and statistics across consoles and PC.
Raptr partners with video game publishers who bundle Raptr's client into their games to enhance their products with social features that increase adoption, interaction and revenue.  It also provides game developers and publishers with deep insight into player trends across titles, genres and platforms.
Powered by

Sidelines
Previous Post The Marbians (iPhone) Game Review: Highly Recommended
Next Post Corona Indie Bundle 5 Indie Games For USD 0.99 Coming Soon For iOS!