GAMEVIL Debuts New Action RPG Title "DESTINIA" on iTunes App Store
I somehow managed to miss this last Friday, but the guys at GAMEVIL have come up with yet another action RPG title for iOS devices, titled DESTINIA. Developed by the folks at EVERPLE, DESTINIA begins as Duke realizes the Imperial Guard he was a part of has turned its back on everything it had once stood for. He makes a pact with the rebel princess Crystal, and vows to protect the land and its people — including his childhood sweetheart Lena — from the spreading danger of the Empire.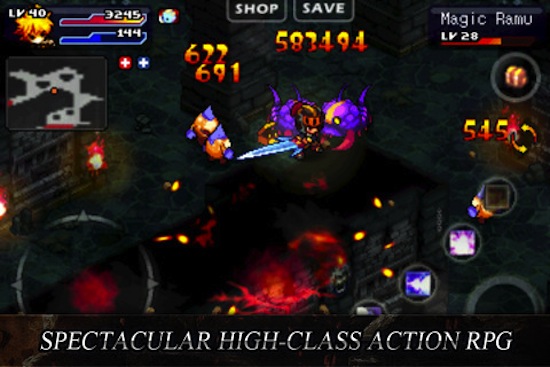 The adventure of DESTINIA lasts over 30 hours of captivating gameplay, with three classes to choose from and 39 skill trees to learn. Hard-hitting combat is swift and visceral, combined with stunning visuals for a high-quality action RPG experience. A flexible item-construct and pet evolution system add new freedom and depth to leveling, and will offer another challenge for fans of GAMEVIL's hit RPG series such as ZENONIA and ILLUSIA.
"As part of the GAMEVIL Partner Fund, we're very excited to cooperate with Everple to bring DESTINIA to our fans," says Kyu Lee, VP and Head of GAMEVIL USA, Inc. "As the newest member of our expanding RPG line-up, we're confident DESTINIA will continue to deliver classic gameplay and familiar satisfaction that our titles have become known for."
DESTINIA is now available for $0.99 on the App Store for iPhone, iPod touch and iPad at https://itunes.apple.com/us/app/destinia/id452181364?mt=8.
Powered by

Sidelines
Previous Post Corona Indie Bundle 5 Indie Games For USD 0.99 Coming Soon For iOS!
Next Post Pudding Puzzle 2 (iPhone) Game Review: Fun and Cute!