iOS Developer Digital Harmony Games Partners With Tapjoy
I was checking out a free game earlier today, it turned out that it was ad-suppported and knowing what happened the last time I checked out an ad-supported game, it was displaying stuff bordering on pornography. This time however, it was an ad about Jesus. Now, I'm the church-going type but I still feel a bit weird seeing two extremes when it comes to advertisements on the mobile phones.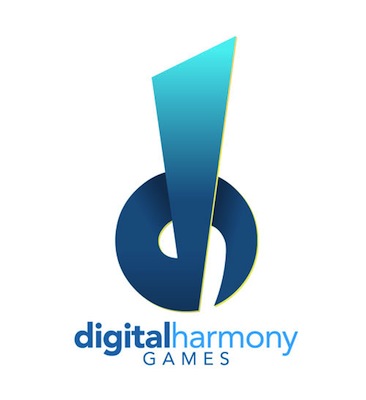 Speaking about mobile ads, Digital Harmony Games, a new interactive entertainment developer of social, casual games, announced a partnership with Tapjoy, a leading independent mobile advertising network. The partnership will capitalize on Tapjoy's value exchange marketplace and ad-funded payment system for Digital Harmony's upcoming, unannounced title being developed for iOS, Android and Browser.
Digital Harmony Games will take part in the recently announced $5 million Android Developer Fund, which helps mobile developers port their games to Android by providing working capital, development and testing services to ensure their apps work on all of the leading Android handsets.  Additionally, the title will utilize Tapjoy's mobile advertising marketplace, a robust collection of advertisements users can engage in to earn virtual currency.  The marketplace allows developers to unlock additional revenue streams without affecting existing payments.
"We're thrilled to partner with Tapjoy, a proven leader in the mobile gaming space, to help expand our development platforms," said Keren Kang, COO and Co-Founder of Digital Harmony Games. "Considering almost all the top-grossing mobile games utilize Tapjoy technology, we are in great company."

"We look forward to our partnership with Digital Harmony Games; it is always great to work alongside such a hungry and innovative team," said Rob Carroll, Business Development Director at Tapjoy.  "Both Tapjoy and Digital Harmony Games have a joint goal of building revenue for our companies while enhancing the overall and complete mobile player experience."
Digital Harmony Games' unannounced title is in development in its Austin, Texas based studio and is scheduled to be released, functional, and cross-platform connective across all iOS, Android, Blackberry tablets and PC & Mac Browsers in early 2012.
Powered by

Sidelines
Previous Post Fling the Pigs in Pig Curling (iOS) This September
Next Post Tempest Arrives On Pepsi Throwback Atari Arcade, iCade Sweepstakes Are Still On!