Jetpack Joyride (iPhone) Gets Awesome Response In First Week
Curious to know how well Halfbrick's highly-anticipated iOS game Jetpack Joyride did upon its debut on the iTunes App Store? Well the numbers are in and Jetpack Joyride has surpassed 350,000 downloads in its first week. This means that Halfbrick currently has two Top 10 paid apps on the App Store: Fruit Ninja and Jetpack Joyride.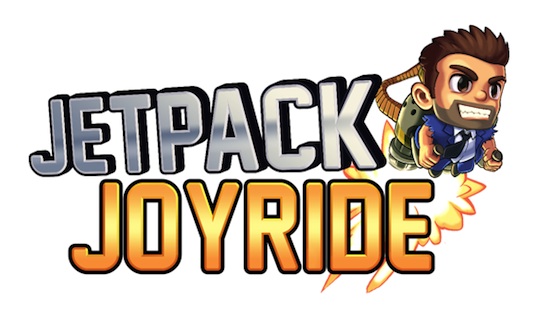 "We knew we had a great game with Jetpack Joyride, and we're glad 350,000 people agree," said Phil Larsen, Chief Marketing Officer at Halfbrick. "To show all of our Halfbrick fans our appreciation for making this game a #1 hit around the world, we have already added a new content update and are committed to adding content on a regular basis."
Today, Halfbrick released the first free update for Jetpack Joyride, adding new unlockable content to the game:
Mr. Cuddles – A brand new vehicle for Barry to wreak havoc in. Skyrocket through the lab in a giant robot dragon that breathes fire!
Fruit Jetpack – Fans of Halfbrick's other hit game Fruit Ninja will recognize this one instantly! You'll be cruising through the air and sending fruit flying, with delicious juice splattering all over the lab. Messy but fun!
Honest Phil Costume – A cameo appearance from the marketing maestro behind Jetpack Joyride and Barry Steakfries, you can roll with style as an awesome Australian dude!
Jetpack Joyride is now available on the App store at a price point of $0.99 for all iOS devices. To download Jetpack Joyride, check out the official iTunes information page at https://itunes.apple.com/app/jetpack-joyride/id457446957?mt=8
Powered by

Sidelines
Previous Post First Club Penguin's Puffle Launch iPhone App Images Released
Next Post NFL Rivals (iPhone) Game Review: Scores a Touchdown!