This Week In Comics: DC's New 52 Continues!
The bulk of DC Comics' first issues of the new 52 arrive this week, and among the key highlights are Detective Comics #1, Action Comics #1, Batgirl #1 and Animal Man #1. To me, it is as if the books I'm reading are sharing an overarching theme of being gory, as if the objective here is to creep the reader out.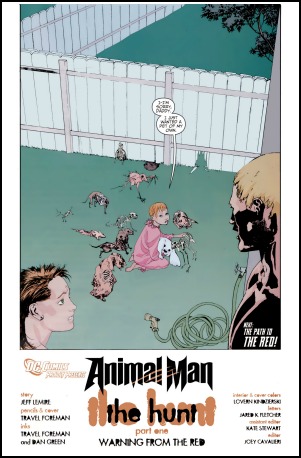 Detective Comics #1 has the Joker apparently getting his face sliced off, among OTHER things, the evidence is pretty much there on the last page. Batgirl #1, has Barbara Gordon back on the saddle and through a miracle she's walking again. The shocker is however having a hospital patient thrown out of the building and Batgirl failing to act to save him. OUCH.
Animal Man is having his own set of problems. Not only is he suddenly bleeding out of his eyes, after a really cool sequence of taking out a hostage taker (err…no pun intended), his daughter seems to have the ability of bringing dead animals back to live, fulfilling her wish for a pet. Freaky. It's like Pet Sematary (blame Stephen King for the typo).
Grant Morrison's Action Comics #1 does a take on Superman which most people would have a hard time not noticing the similarities with Batman. Featuring a younger Superman with under-developed powers and really lousy costume (the cape might as well be a towel), the guy throws a perp off a building only to catch him right before he lands on the ground.
Having a guy dressed up in black with a bat logo on his chest do that is cool, but Superman? He's supposed to be a boyscout, straight arrow kind of guy. Anyways, it's a whole new DC Universe out there and with plenty more of books this week (OMAC #1, Green Arrow #1, etc etc), which one would be competing for your dollars? I'd go for Detective Comics #1 and Animal Man #1 from this lot.
Powered by

Sidelines
Previous Post Check Out Berzerk Studio's Upcoming Game Delivery Man (iOS)