Solar Walk (iOS) Review: Pocket Guide to the Solar System
I really love the Solar Walk application on my Mac. It's a really cool educational displaying the 3D model of the Solar System. Even if you are not using it for educational purposes or to impress the kids, it's still a fun way to have a look around at not only the Earth, but also other celestial bodies in our Solar system.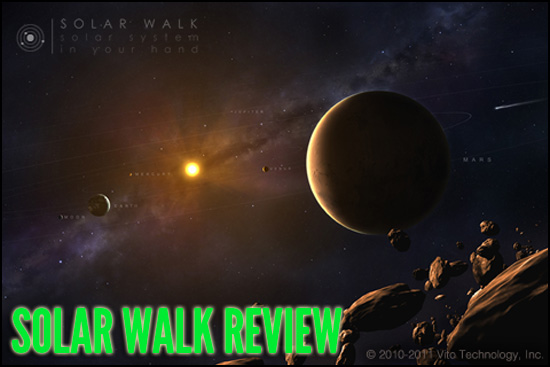 While the app is pretty well received on the Mac App Store, I feel that the developers, Vito Technology Inc, have instead outdone themselves with the updated iPhone version of Solar Walk. Now at version 1.8, the app brings about innovations not seen on its Mac OS X sibling.
First up, there's external TV support along with real 3D support. This would be a boon for iOS device owners with 3D TVs in their living room. Secondly the app allows users to come up close and personal to 10 well known satellites orbiting the Earth. Users get to see 3D models of the Daichi, ISS, Hubble, Suzaku, Envisat, Aqua, ERBS, CORONAS-Photon, SEASAT, and UARS satellites.
One can also zoom in on one of the satellites, and then fast forwarding the Time Machine function to have a satellite ride around the Earth. Also in the iOS version of the app are update Earth textures and a lot more stuff to see such as a hundred of the biggest stars and educational videos. The app also benefits from a nifty search function.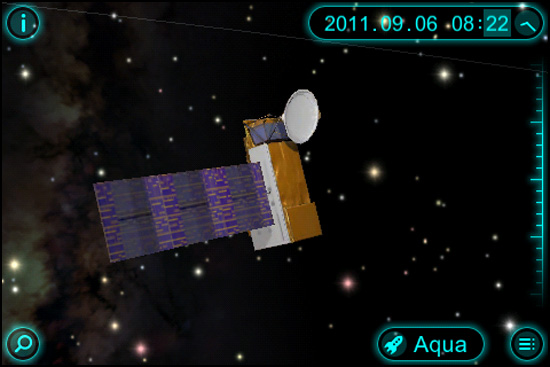 All this is a little weird as it makes this small app BIGGER in functionality compared to its Mac OS X counterpart. No matter, you can't go wrong getting either one of them. Nine Over Ten 9/10 rates Solar Walk for the iPhone at a 4 out of 5. HIGHLY RECOMMENDED. Solar Walk is available on the iTunes App Store for USD 2.99. Check it out over here: https://itunes.apple.com/us/app/solar-walk-3d-solar-system/id347546771?mt=8
A review code was provided to Nine Over Ten 9/10 for the purpose of this review.
Powered by

Sidelines
Previous Post Giant Apes Spotted Throwing Bananas in Gorillas – Reinvented for iPhone
Next Post Tapsteroids (iOS) Game Review: Frantic Asteroids Shmup!