SplitApple (iPhone) Game Review: Something Different, Something AWESOME!
If there's one thing about MKO Games' latest release for the iPhone, SplitApple, it's that I've never seen such an accomplished archery game on any mobile platform until I reviewed this game. The game is a very polished and fun game that's easy to pick up but at the same time, the gameplay throws in plenty of challenges to keep even the most veteran of players engrossed.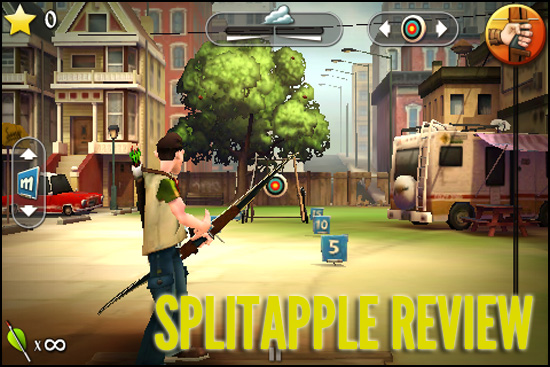 The game is presented in 3D, and the graphics look really great. The controls are simple enough, slide with one finger to draw the bow, tilt the iPhone to aim and you'll need to compensate on distance and the wind. The wind part is rather tricky thing to deal with, but on the other hand, longer distances involve the arrow traveling in a curve, so just aim higher than the original target.
One of the cooler aspects of the game that I've noted is that you can't hold the pose indefinitely. The archer (player character) will just lose focus. LOL. Just like in real life!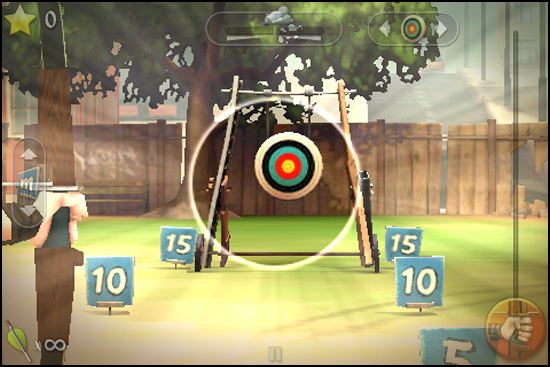 SplitApple offers up four modes: Challenge, Time Trial, Survival, and Practice. I like how the game throws in some variety aside from the weather and distance; some targets are moving ones, and some are even obscured by obstacles. And like I've indicated earlier, the game has something for everyone, even for completists as there are 39 Game Center achievements and online leaderboards.
Nine Over Ten 9/10 rates SplitApple an outstanding 5 out of 5. This is one innovative game, that has taken a subject matter that was literally begging to be made into a great game and has does it to great aplomb. Now that's something that you don't get to see often on the iTunes App Store. SplitApple is available on the iTunes App Store for USD 0.99. Check it out: https://itunes.apple.com/us/app/splitapple-for-iphone/id436996183
A review code was provided to Nine Over Ten 9/10 for the purpose of this review.
Powered by

Sidelines
Previous Post Has Nintendo Lost The Plot?